Our Presbytery Welcomes Dale Ambler
as Honorably Retired Member
Our presbytery welcomes the Rev. Dale Ambler as an Honorably Retired member. Dale and his wife Tari have recently relocated to the Ocala area, are building a house, and will be seeking a new church home in that area. They are pictured here from a recent trip to Israel at the River Jordan.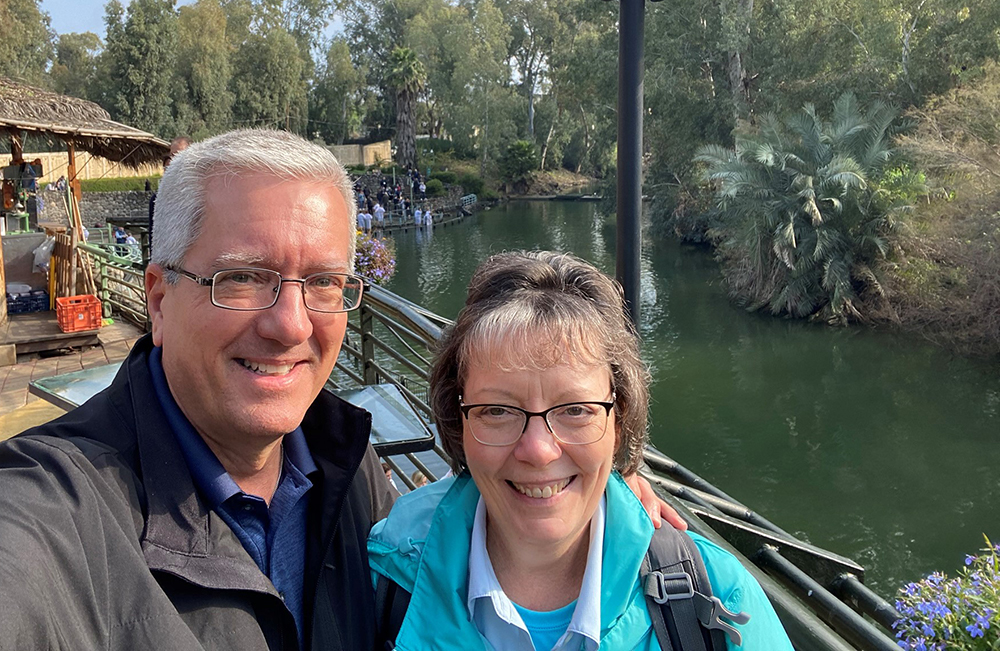 Dale is transferring from Blackhawk Presbytery, where he mostly recently served at First Presbyterian Church of Joliet, in Joliet, Illinois as an Associate Pastor focusing on evangelism and church growth. This was the same church where he completed his Seminary Internship while pursuing his Master of Divinity degree from the University of Dubuque Theological Seminary. He received his degree in May 2012 and was ordained and installed in November 2012. Prior to discerning his call into ministry, Dale had a 27-year career in nuclear energy.
Dale and Tari have been married for 38 years, having met while participating in the All- American Marching Band at Purdue University in 1978. They have two children: Lisa, 32 years old is an interior designer in Morris, Illinois; Brian, 34 years old, is computer technology specialist who lives in Dublin, Ohio with his wife, Kelly.
Dale lives in confidence that God will direct his ministry and will be listening to see where he is directed. Welcome to the Presbytery of St. Augustine, Dale and Tari!