Mutual Mission: Joining Hearts and Hands Across the Sea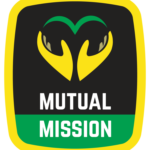 The St. Augustine Mutual Mission Team oversees, coordinates and recruits participants in the various ministries of the Mutual Mission, in cooperation and consultation with our partner, the Jamaica Ecumenical Mutual Mission. It administers and is guided by the presbytery's policy, "Activities of Ministers, Churches, and Session in Participating in International Missions." It seeks to maintain and strengthen the mutual mission effort in Jamaica and other Caribbean countries and within the bounds of this presbytery. The committee plans ways for raising both funds and awareness in support of the mutual mission. On an annual basis, it submits its budget to the presbytery for approval.
The ecumenical Mutual Mission is an association of members in St. Augustine Mutual Mission (SAMM), Jamaica Ecumenical Mutual Mission (JEMM), and Cuba, committed to Christ and the Gospel so that needs are mutually shared, responded to, and met.
The committee consists of at least nine members.
Members


Class of 2023

Bob Bell (RE)
Ken Myers (RE)
Mark Poole (RE)

Class of 2024

Jo Anne Dyson (TE)
Joe Medearis (TE)
Martha Shafer (RE)
Amy Camp (TE)

Class of 2025

Pat Crews (RE)
Larry Graham-Johnson (TE)
Kean-Jacques Mebiame-Eya
Pete Williams

Planned Events for 2023

Hearts and Hands Special Offering

"Hearts and Hands" is one of the Special Offerings of the Presbytery of St. Augustine. This special offering was formerly known as "2 Cents a Meal," and many of our churches collect the Hearts and Hands offering each month in worship.  This is your way to support and strengthen the mutual mission effort between church partners in Jamaica, Cuba, the presbytery, and many of our local congregations. Currently, we are celebrating 40 years in Mutual Mission. JEMM (Jamaica Ecumenical Mutual Mission) has inspired "hearts and hands" among followers of Christ so that needs are mutually shared, responded to, and met.  Medical and dental teams travel and serve together in cooperation and consultation with our partners in the Caribbean.  There are also youth and pastor exchanges.  "Hearts and Hands" is really a grass-roots and spirit-filled partnership that you can proudly support.  JEMM and the Cuba ministry are not funded by a presbytery line-item, but rather through designated donations. Funding relies on your generosity through the "Hearts and Hands" offerings which is placed in a designated account that helps to fund the work of JEMM. All of the teams that participate in the mission trips are self-funded or have churches that sponsor them.

Click here

for the collection can Labels (PDF and Word formats, for printing on Avery shipping labels #8164)