Presbyterian Women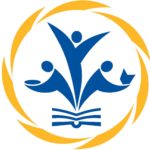 November 2020 Moderator's Letter from Daryl Mullee
Presbyterian Women are committed to strengthening the Presbyterian Church (U.S.A.) because we are the Presbyterian Church (U.S.A.)! In fact, more than two million people—women and men—worship in nearly 10,000 Presbyterian congregations throughout the United States. As Presbyterians (and Presbyterian Women), we believe that we are the hands of Christ in this world and that we are ever guided by the Holy Spirit.
In our Purpose statement, we commit to strengthening the PC(USA). It's an organizational commitment, but also a commitment that individual Presbyterian Women carry out according to their skills and gifts.
Individual Presbyterian Women strengthen the church by being faithful members of the church. You'll meet Presbyterian Women who are teaching elders (pastors), ruling elders (church leaders), session members (a committee of elders who govern a church), church educators, voting delegates to the General Assembly, or chairs or members of church committees. They also strengthen the church in less visible, less official ways—offering kind words to a newcomer, working tirelessly on a justice issue or sharing meaningful insights during Bible study.
Presbyterian Women groups (from the congregational level to the national or churchwide level) also strengthen the church. PW groups support denominational work, like putting together hygiene kits for Presbyterian Disaster Assistance. They establish programs or resources that are later adopted by the denomination, like the Mission Yearbook for Prayer & Study, a now-online daily publication that connects Presbyterians to one another through prayer and information about PC(USA) ministries, its members and staff. PW groups also carry out ministries tended by PW that broaden the reach of the church—for example, grant programs such as the Birthday and Thank Offerings.
---
News
Out of an abundance of caution, the PWCT has decided not to hold the Annual Gathering that is normally held on the last Saturday in January. We will keep you informed of our plans. Read more in the Moderator's Letter linked at the top of the page.
Did you know that PW has a YouTube Channel? Search: "Presbyterian Women YouTube", and you are able to view it! There are wonderful videos about the "Into the Light: Finding Hope Through Prayers of Lament" Bible Study, featuring the author, P. Lynn Miller, as well as previous Bible Studies. Check it out! The video introduction to the "Into the Light" video is included here.
---
Presbyterian Women Links
Contact Moderator Daryl Mullee (Westminster)
352-372-6166 (home) or (352) 246-1056 (cell)
mulleedaryl@yahoo.com
Presbyterian Women in Presbyterian Church (U.S.A.)
Presbyterian Women in the Presbytery of St. Augustine
Current Presbyterian Women Directory, including Yearbook with Bylaws (updated 12/15/2020)
If you have any changes or additions, please use the Yearbook Update Form linked below and send the information to Patti Phillips.
Yearbook Update Form (updated 9/16/2020)
Treasurer Packet –

All files updated May 2020
Instructions for Local Treasurers
Annual Fund 2021 Form – formerly Mission Pledge (updated 11/9/2020)