MPCC 2021 Summer Camp Coordinator Needed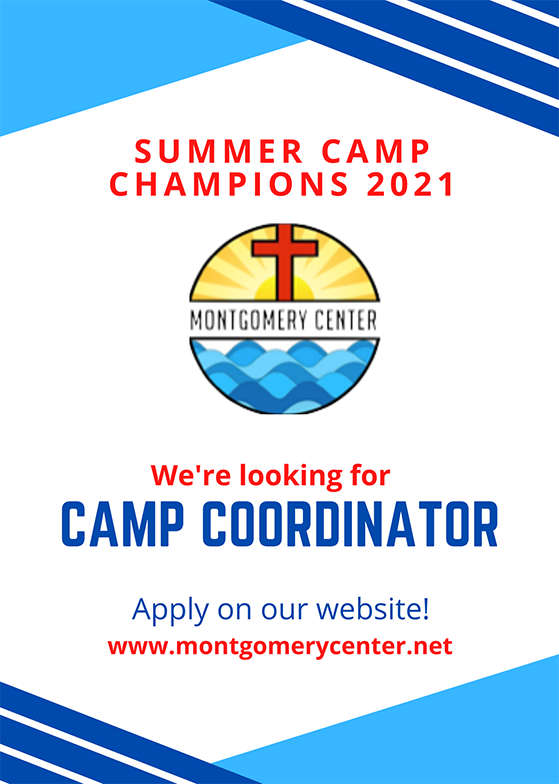 Make an impact on the life of children this summer! Be a part of the Summer Camp 2021 leadership team! Montgomery Center is now accepting applications for Summer Camp Coordinator.  Coordinators are hired for 10 weeks, unless contracted otherwise.
The Summer Camp Coordinator must be a role model for campers and staff alike, who will look to them for leadership, direction, and support throughout the summer, and show management, organizational, and administrative skills.
The Summer Camp Coordinator works in collaboration with the Programming Associate, to make up our seasonal leadership team and are in charge of daily operations for all groups. Their primary responsibility is to organize and implement camp's daily schedule.
The Summer Camp Coordinator supervises a staff of 12 and up to 48 campers. The Coordinator must be familiar with all camp activities. Summer Camp Coordinator also plays a large role in staff training, including the ability to coach staff in all camp areas.
Read more about the qualifications and how to apply by downloading the Summer Camp Coordinator Job Description.