Installation of Rev. Dr. Jeff Beebe,
Pastor of Trinity Presbyterian Church
It is with joy and thanksgiving that we invite you to participate in the service of installation of 
The Rev. Dr. Jeff Beebe
Sunday, April 11, 2021 at 4:00 p.m. 
Trinity Presbyterian Church, Palm Coast
www.trinitypalmcoast.org
156 Florida Park Dr. N., Palm Coast, FL 32137 (Map)
Jeff Beebe has been called as Pastor of Trinity Presbyterian Church in Palm Coast. A native Floridian, Jeff holds degrees from Florida State University (1987), Columbia Theological Seminary (1994), and Fuller Theological Seminary (2012). Prior to serving at Trinity, he served a number of congregations throughout the southeast.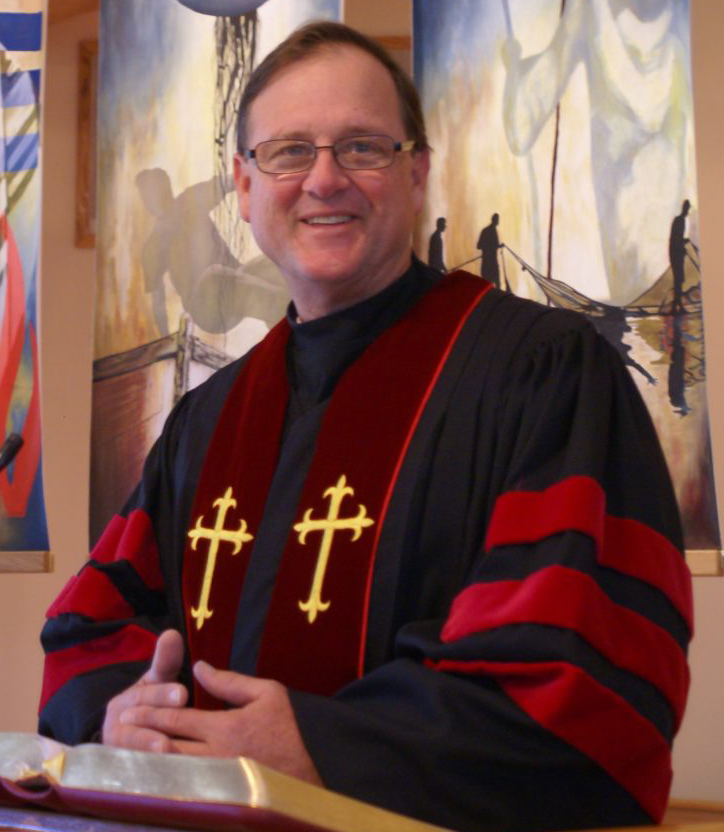 All teaching elders and ruling elders commissioned to pastoral service in attendance are invited to wear robes and red stoles and process in together (single file and spaced appropriately) before being seated in the sanctuary. Please meet outside the sanctuary door twenty minutes prior to the beginning of the service.
The service will also be live-streamed on the church's website. Due to safety precautions, masks must be worn and social distancing guidelines will be followed for all those attending in person. Weather permitting, there will be an outdoor reception for safely greeting Rev. Beebe after the service.