Montgomery Summer Camp 2021
Champions!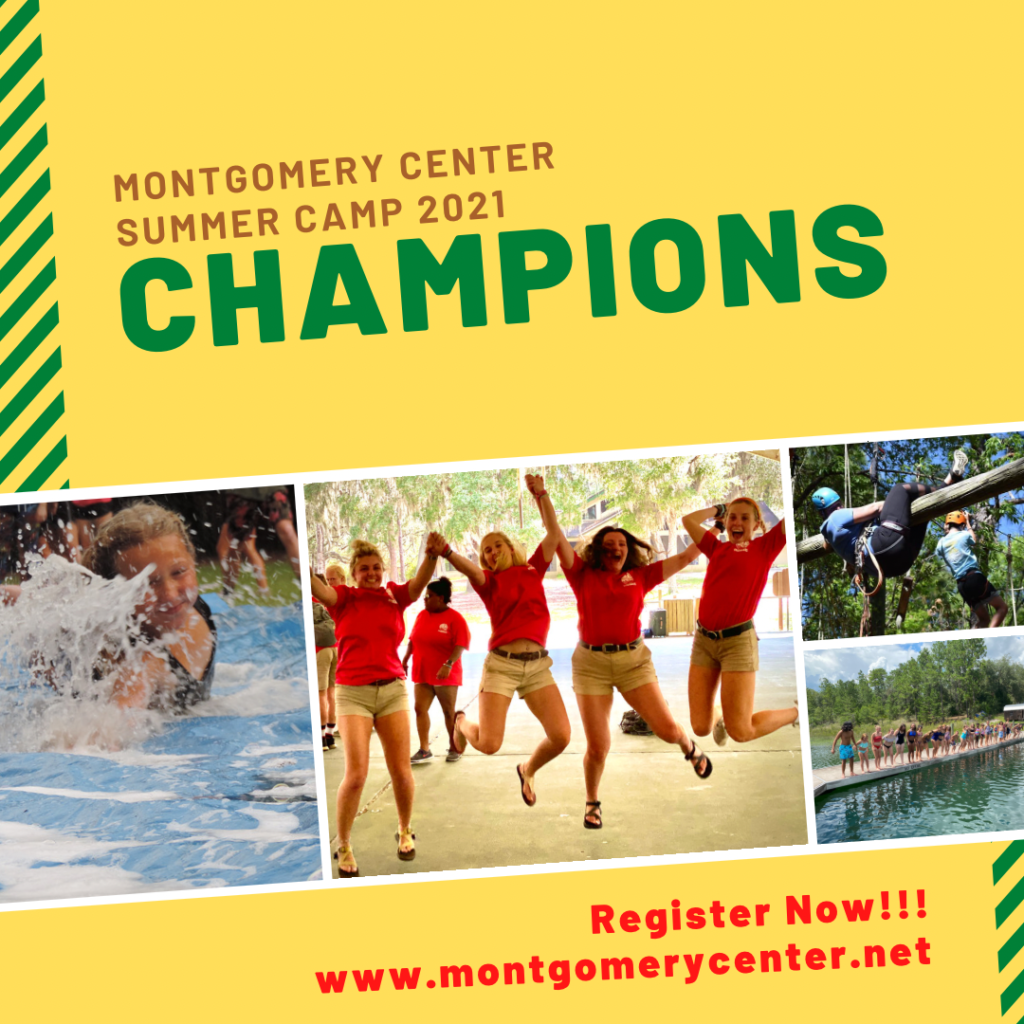 Our children are resilient! During this time of uncertainty that our world is facing, we are all looking for a ray of hope. It is through times of trial that we can find the most growth. Together we can overcome feelings of hopelessness and doubt. We can accept challenge and move forward without fear. Montgomery Summer Camp can be part of this moving forward!
Join us this summer to experience days full of sunshine and laughter at Montgomery!
Summer Camp Sessions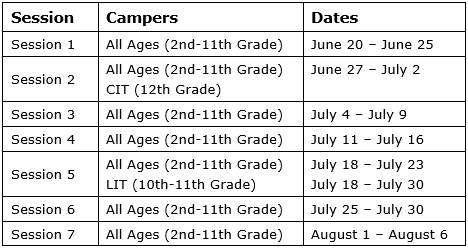 The Summer Camp webpage includes Session descriptions (by age) and the COVID-19 policies and precautions that Camp Montgomery follows. Read the information carefully!
Tiered Pricing
Realizing that families have different abilities to pay, Camp Montgomery offers a voluntary three-tier fee program. You know your family's financial situation better than we do. Simply choose the option that is most suitable or comfortable for your family. All campers receive the same Camp Montgomery experience, no matter which amount you choose to pay.
Our Goals with Flexible Pricing:
To provide high quality, safe, and inclusive activities for all God's children with opportunities for fun, fellowship and adventure.
To challenge each camper to explore, grow in, and act on his her Christian faith as a servant-leader.
To build a Christ-centered community that cares for God's creation
To provide an opportunity for partnership with those who value the impact of Camp Montgomery's summer ministry.
To preserve Camp Montgomery for generations to come.
All sessions start at $475 for tier 1, $500 for tier 2, and $525 for tier 3. LIT is priced at $950, $1000, and $1050 for each tier.
---
About our Theme – Champions 2021!

The Bible says in Romans 8:31b, our theme verse for this summer, "If God is for us, who can be against us?" After God allowed us to overcome all the challenges of COVID-19 in 2020, we are encouraged to continue our journey as "Champions." The year 2020 was filled with evidence of God's presence with us. Therefore, we know that as long as He is with us, and we walk with Him, all things will work together for our good, even the things that were meant to destroy us. We explored this last summer through the old testament story of Joseph. Our job this summer is to share this good news and begin to build campers' confidence while finding security in God. We will encourage them to believe God's Word and trust Him at the heart level, and share it with their communities and families when they return home after camp. The story of King David and Deborah are the best examples in the Bible to learn God's ways when we are facing challenges, trials, and life battles. Our staff will show them how being joined to God while facing outside pressures in life, and will encourage their faith to come alive.
---
Check out the Montgomery website for further details and show your support for Summer Camp 2021! Watch for exciting news about Family Camp!