Meet Jerie Lukefahr, Moderator-Elect
Jerie Lukefahr, a native Texan, moved to Fernandina Beach from St. Louis, MO in 2014. She is a ruling elder at First Presbyterian in Fernandina Beach and has been certified by the Presbytery of St. Augustine as a commissioned ruling elder (currently without a commission).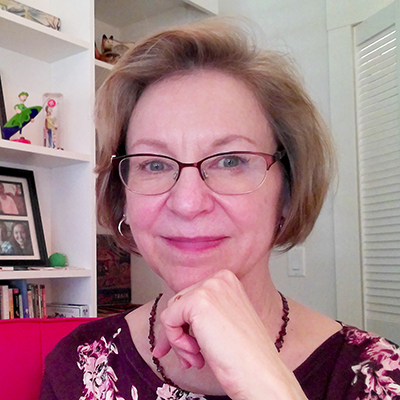 She spent over twenty years in the specialty educational toy industry, which introduced her to her husband, Steve, a model train retailer and enthusiast, and retired airline pilot for TransWorld Airlines. They both appreciate the value of play for people of all ages and believe that one of the best gifts we can give our children is one more year of childhood.
Jerie enjoys Sinatra, yoga, and living the island life with their rescue kitty, KK. Jerie currently serves as moderator-elect for the Presbytery of St. Augustine, and as Regional Connector for the South Atlantic/Puerto Rico region of APCE – the Association of Presbyterian Church Educators.