Ministries at Highlands Regional Ministry Center
Gainesville Community Counseling Center
Under the direction of Larry Green, former pastor of Westminster Presbyterian Church in Gainesville, the counseling center has been providing counseling services since 2019. The center's staff has been expanding steadily since then, both in number and in mental health specializations now available through the center.
UF Mobile Outreach Clinic continues to provide services from the HRMC in cooperation with the counseling center. 
Recently the center has initiated new projects such as podcasts on a variety of subjects in mental health and art therapy group sessions for young persons. The work of the center has been recognized locally, as it has been named a finalist for the Small Non-Profit of the Year Award by the Greater Gainesville Chamber of Commerce.
Sanctuary of Enduring Faith Ministries
The congregation of the Sanctuary of Enduring Faith Ministries, under the leadership of Bishop Terrell Beard, has been worshiping and ministering from the Highlands location since well before the HRMC was even a dream. Since the closing of the Highlands church and the establishment of the center, the church has been an ideal and cooperating partner in ministry, in addition to continuing previously established mission activities in east Gainesville such as food drives and job training and placement. The congregation has been exceptional stewards of the center property, both during pandemic shutdown and since then. The HRMC looks forward to working with Enduring Faith for years to come.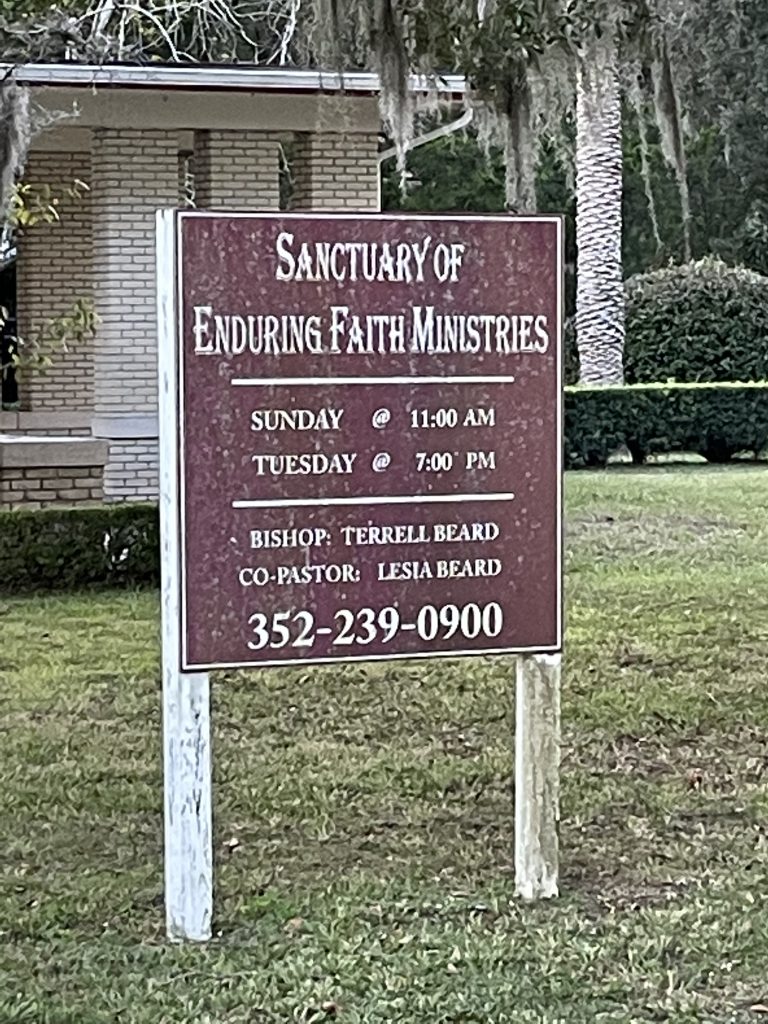 Unspoken Treasure Society
Founded in 2018 by Regina Livingston, Unspoken Treasure Society has grown to have chapters in Jacksonville, L and Atlanta, GA. The organization exists to provide support, counsel, and services to those in transition and to the transgender and non-conforming community. Such services include educational events, support groups both for youth and family members, specialists for consultation and counseling, and fund and supply raising drives for individuals in need. UTS will be hosting a Grand Opening for a new office for its Jacksonville location on November 12, while its Gainesville location keeps going strong.
Reality Labs
The newest resident of the HRMC, Reality Labs, is a start-up volunteer non-profit technology lab focusing on training and education in technology skills, project start-up, security, networking, virtual programming, and management. Among such educational projects is the refurbishment and restoration of donated computers for use by others in need. The program is led by executive director Colin Hines.
As noted elsewhere, Reality Labs has performed a serious upgrade of the wireless access and secure network for the organizations at HRMC.