Highlands Regional Ministry Center Update – November 2022
By Rev. Charles Freeman, Pastor of Grace Presbyterian Church, Gainesville, FL
The Highlands Regional Ministry Center took root in the facilities of the former Highlands Presbyterian Church in east Gainesville. After Highlands Presbyterian Church closed, the idea took root for a multi-purpose facility providing particular services to a part of the city that typically did not have access to them. A committee has been working since October 2019 to support the center and help bring its outreach online and to life.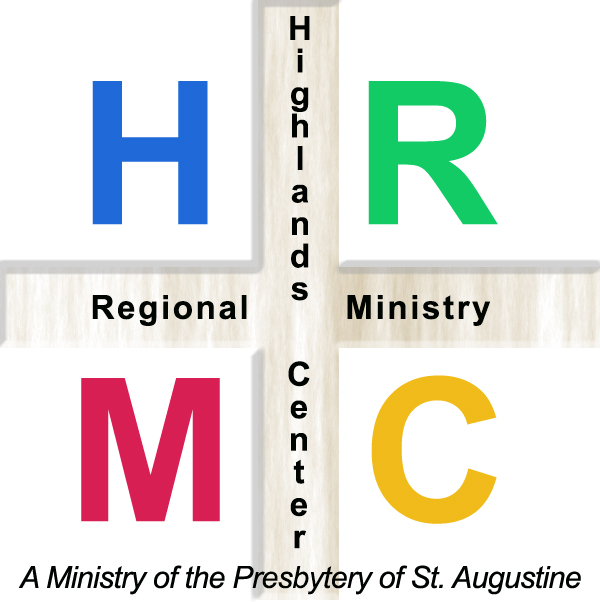 The Gainesville Community Counseling Center first began to take root. Two twelve-step groups were soon housed in the Center, and Unspoken Treasure Society followed before long. All of these joined the previously placed Alachua Chapter of Days for Girls and the Sanctuary of Enduring Faith Ministries, an African-American congregation that had been sharing the facility with Highlands since the mid-2000s.
As with all endeavors, the Covid pandemic brought a mixture of challenges and opportunites to HRMC. The counseling operation found itself working frequently by TeleHealth; at the same time the UF Mobile Outreach Clinic, in cooperation with the counseling center, began to offer twice-weekly appointments from the HRMC grounds and also by TeleHealth. Days for Girls found its focus shifted from girls' hygiene kits to sewing masks, with members both taking turns working from the facility and working from home to sew masks for many who might not otherwise have access to them.
Other connections soon formed, as the Gainesville Master Chorale was seeking a place to hold concerts in a part of town which, again, did not typically have regular access to such events. The Master Chorale has held multiple events at HRMC since the easing of the pandemic, and other groups such as the Gainesville Community Band and the Shabbatones (singers of Jewish folk and popular music) have given performances in the former Highland sanctuary, with more to come. These events typically either function as fundraisers for the HRMC or with a portion of ticket proceeds going to the center.
In September 2021 a dedication service was held at the HRMC, with community members and representatives of the Presbytery of St. Augustine present. Change has come since then, however. In need of greater space, Days for Girls has relocated elsewhere. Over the course of this year, a new center resident, RealityLabs, has settled in, bringing its mission of providing education and training in technology service and maintenance to, again, a community in which it was not previously availavble (and seriously upgrading the wifi at HRMC as a bonus).
More change will no doubt come to the center, but from its fledgling beginnings HRMC has become a major component of the community in east Gainesville, with much more service and outreach to come.