2021 APCE Annual Event
REGISTER TODAY for the 2021 APCE Annual Event:
"Anything But Ordinary Time!"
February 4-6, 2021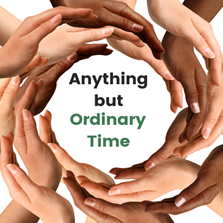 Round table discussions, workshops, plenaries, Taizé worship, marketplace – everything you've always loved about the APCE Annual Event – brought to you virtually in the comfort of your home or office.
How much is the registration?
GLAD YOU ASKED: it's $100! YEP – $100 covers it all.
Speakers include:
Rev. Bruce Reyes-Chow: Pastor at First Presbyterian, Palo Alto
Rev. Paul Roberts: President of Johnson C. Smith Theological Seminary
Pastor Amy Kim Kremes-Parks: Director of Children and Family ministry, Grace Covenant PC, Asheville NC
Rev. Keaton King: Associate Pastor, St. Philip PC, Houston, Tx
Prepare to be equipped, inspired, and energized to do God's work in 2021. Click on the buttons below for the "schedule-at-a-glance" document or to visit the website.