Summer Camp Registration is Now Open!
Montgomery Center is getting ready for Summer Camp 2020, OVERCOMERS! It's time for some fun in the sunshine and a chance to make lasting memories. Registration is limited to 40 campers every week, first come first served. Don't miss this opportunity and join the fun NOW.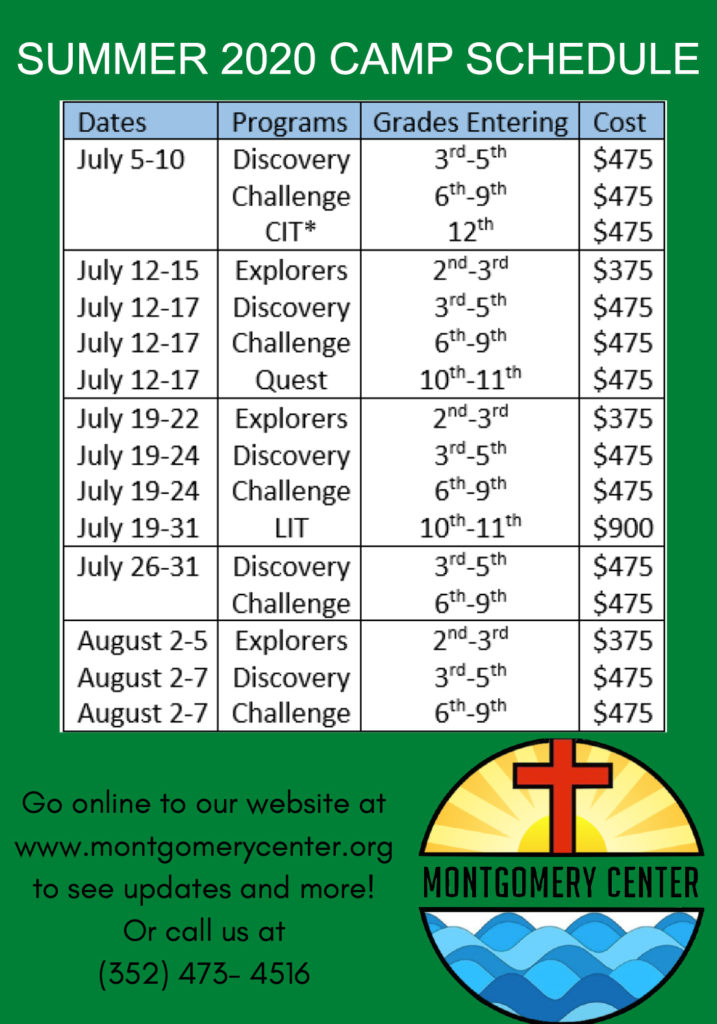 Register online through the Montgomery website (using the button below) and see the dates that are still available or download the brochure.
Know that Montgomery Center is committed to ensuring a healthy and safe environment for all campers and staff. Enhanced protocols are being finalized and will be shared on the website, social media, and via email to the parents of registered campers.
Donations for camper sponsorships are welcome. Visit the Montgomery Center website for more information on how you can donate.
Montgomery Center
88 SE 75th St, Starke, FL 32091 / (352) 473-4516
info@montgomerycenter.org / https://montgomerycenter.org