Our Presbytery Welcomes Rebekah Hutto!
Our presbytery welcomes the Rev. Rebekah Hutto as an at-large member. Rebekah, her husband B.J. and their two children, Hannah Ruth and Elijah, are settling into Jacksonville. Currently Rebekah is the primary caregiver for her children, which has been especially challenging in the midst of the pandemic season! B.J. began as senior pastor at Hendricks Avenue Baptist Church, in Jacksonville, on September 1, 2020.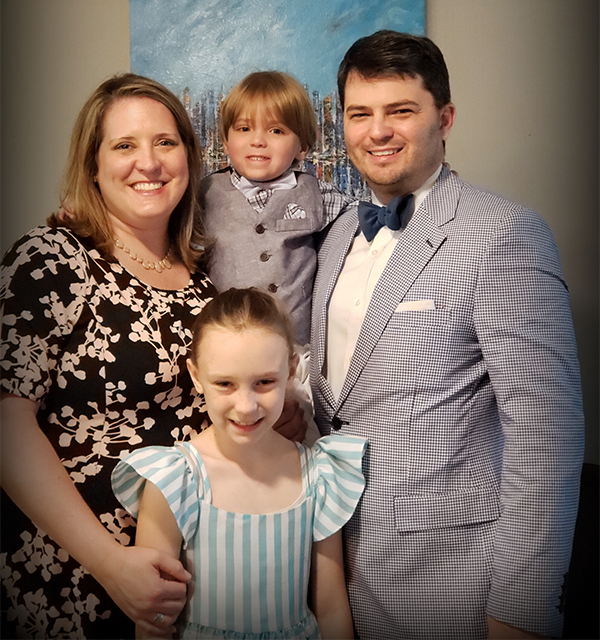 Rebekah is transferring from the Charlotte Presbytery in North Carolina, where she most recently served as an interim associate pastor at Trinity Presbyterian Church in Charlotte. Prior to that she had served for eight years as an associate at Brick Presbyterian Church in the city of New York.
Raised in Greenville, South Carolina, Rebekah was nurtured, confirmed, married and ordained at St. Giles Presbyterian Church in Greenville. It was following a Montreat Youth Conference that she felt called to ministry, but was surrounded by a culture that didn't support female ministers. While at Wofford College, further developed her gifts for ministry and was nurtured by two campus ministers. She also met B.J. at Wofford and together they enrolled in a pre-ministerial society, and toured seminaries together. After graduation, B.J. began seminary at Duke Divinity School, and with further encouragement and discernment, Rebekah enrolled at Duke Divinity School, where she earned her MDiv in 2006.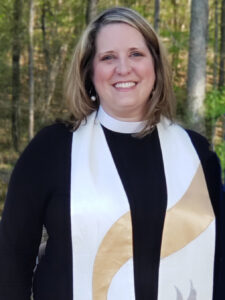 Rebekah and B.J. married in 2004 and learned to respect the faiths in which they were raised trusting that God would lead them into life and ministry in both the Baptist and Presbyterian traditions. Together they learned to juggle two church schedules, further clarified their calls, and welcomed their daughter Hannah Ruth in 2010, and later their son Elijah in 2015. While B.J. felt called to pursue further academic studies, Rebekah was feeling a call to focus on education ministries. While B.J. pursued a Ph.D. program in the United Kingdom and became the primary caregiver, Rebekah served as an associate at Brick Presbyterian Church and together spent eight years in New York City. She published her first children's book, The Day God Made Church, a Children's First Book about Pentecost, in 2016, and her second children's book, Paul and his Friends, in 2018. Both books are published by Paraclete Press. (Click on the titles below for information and links to order.)
In July 2019, life took a U-turn when her position at Brick Presbyterian was eliminated for financial reasons, and the family relocated to Charlotte, North Carolina where they could be closer to family while discerning their next season of ministry. B.J. was a Theologian in Residence at a Baptist church, and in February 2020, Rebekah began as an interim associate at Trinity Presbyterian Church in Charlotte, working with the congregation in the midst of the pandemic.
The next season of ministry began in September 2020 when B.J. accepted the senior pastor position at Hendricks Avenue Baptist Church, in the San Marco area of Jacksonville. She is currently the primary caregiver for her children, now 10 and 5 years old. She spends a lot of time advocating for Elijah as he has hearing loss, but she is thrilled to have him at the Clarke School in Jacksonville. Hannah Ruth is finally back in person (for now) and loves 5th grade at Pine Forest Elementary. While they settle into Jacksonville, Rebekah looks forward to connecting with Presbyterian colleagues in the area. She also looks forward to writing more children's books.
Our presbytery extends a warm welcome to Rebekah and the entire Hutto family. We look forward to getting to know you and sharing in ministry together.