Welcome to Jennifer Hallberg, Pastor of First Presbyterian Church of Jasper
Our presbytery welcomes Jennifer Hallberg to our presbytery! Jennifer is a 2019 graduate of Austin Presbyterian Theological Seminary where she prepared for ministry under the care of Grace Presbytery in Texas. She has been called to be the Pastor of First Presbyterian Church of Jasper. Jennifer moved to Jasper last month and will be ordained and installed in the near future.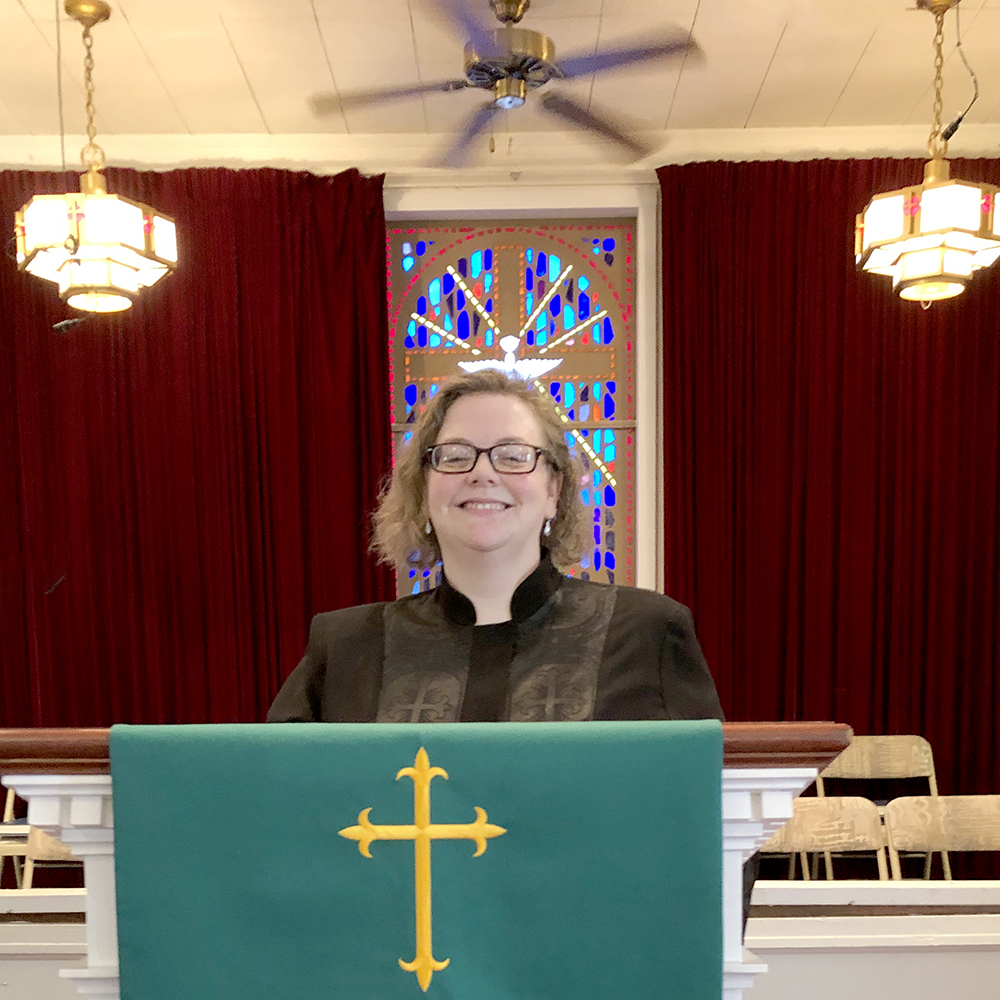 Jennifer was raised in the Presbyterian Church, with an aunt as Presbyterian minister and her father as a deacon and elder in the church. So, mission and ministry were long-held values for her. She found her calling in the church in high school, but was also drawn to space, science, and mathematics in college. While in college, the Intervarsity Christian Fellowship was an important part of her life and she relished the study of scripture which deepened her call to ministry.
After a year of teaching high school math, a brief start at a seminary which was not a good fit, and working in children's ministry at a large Presbyterian church in Dallas, she was still unsure of her call. After conversation with her local pastor, Jennifer began ministry with the Young Adult Volunteer (YAV) program, pursuing a placement as a Port Chaplain in New Orleans. Her year as a YAV was life changing as she discovered the power in sitting with the people and listening to their stories. She decided to pursue a second year in the YAV program in Austin, Texas and a bit hesitantly began as a seminarian at Austin Presbyterian Theological Seminary.
Once she graduated from seminary in 2019, Jennifer was anxious to serve God in a church and served as Youth Director at McLeod Memorial Presbyterian Church in Bartow, Florida, a small community in central Florida. In addition to youth ministry, she was instrumental in helping the congregation with Zoom and live stream while also worshipping in person. It was definitely an exercise in flexibility!
Now, as Jennifer begins her call as Pastor with First Presbyterian Church in Jasper, she is looking forward to getting to know the church community and the town of Jasper, as well as helping the church pursue new ministry ideas.
Welcome to the Presbytery of St. Augustine, Jennifer! We look forward to getting to know you and sharing in ministry together.