by: Betsy Berry, Moderator of the Nominating and Representation Committee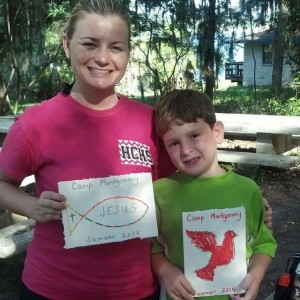 "Serving on the Montgomery Presbyterian Conference Center Board has allowed me to experience the Holy Spirit in a new and exciting way. My service has given me ownership in the work that must be done to keep our presbytery alive and thriving. The wonderful fellowship I have experienced has given me a stronger and more purposeful connection to fellow presbytery members." This is how Ruling Elder Elizabeth Mitchell (Jasper, First) describes her service on the Montgomery Executive Operating Board, one of the opportunities for service in our presbytery.
At each Fall Stated Presbytery Meeting, the Nominating and Representation Committee presents names of teaching elders, ruling elders and members of the presbytery to be elected for leadership by serving on committees, commissions and boards. As the Moderator of the committee, I want to encourage you to review the areas of service and complete the Opportunities to Serve Form as you feel led. You may "check" more than one area of interest. Please return the completed form to the Rev. Sandra Hedrick, the Stated Clerk, by email or by mail (1937 University Blvd., Jacksonville, FL, 32217). The Committee recommends men and women for leadership with the desire for representation of different genders, races, ethnicities, ages, disabilities, geography and theological conviction (from F-1.0403, Book of Order).
I am a Ruling Elder with membership in the First Presbyterian Church of Gainesville and have served on the Nominating and Representation Committee and as the Moderator of the Presbyterian Woman of the Presbytery of St. Augustine. Each time I have worked with other Presbyterians in our presbytery and in other regions, I have been blessed by new relationships and deepened ways to love God and neighbor.
In closing, I would like to pass on this invitation for service from Ruling Elder Richard Kirk (Ocala, First), the Moderator of our Mutual Mission Committee: "If you would like to be part of putting your faith into action at the Presbytery level, consider joining Mutual Mission. We work with our Jamaican partners on planning mission activities in Jamaica and Florida, and then organizing the annual mission trips for medical, dental, housing, youth and adult exchange programs. We meet 3-4 times a year (typically Sunday afternoons) and need people willing to help us as we develop long-range plans for sustaining our mission efforts."