Cathedral Arts Project
The Cathedral Arts Project (CAP) is a Northeast Florida nonprofit whose mission is to empower every child's creative spirit, elevate arts educators in their field, and advocate for access and equity in arts education.  Rev. Kimberly Hyatt, a minister member of the presbytery, has served as the President and CEO of CAP since 2002. Kimberly leads a team of 19 full-time and 16 part-time staff and a 34-member Board of Directors.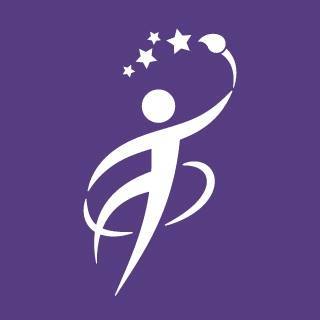 CAP is a nationally recognized provider of arts education that has come a long way from its initial beginning nearly 30 years ago when a group of volunteers from St. John's Cathedral in Jacksonville wanted to start a dance class for homeless children residing in a nearby transitional housing shelter. They recognized that by participating in the arts, children could develop confidence and life skills that extended far beyond the performance. These dance classes were the motivation to start Cathedral Arts Project, which has now served over 31,000 students in dance, visual arts, media arts, music and theater programs for school aged children in Northeast Florida.
The annual Performing Arts Showcase is the highlight of the year for CAP arts students, teachers and families. These performances are the ultimate finale for all CAP students and reinforce the self-confidence and maturity fostered in classes. As you can see from the pictures below their performances are incredible and their artistic skills are phenomenal!
In addition to the wide variety of after school courses in the five programs, CAP also has other dedicated programming, including the CAP String Orchestra, an ensemble of current and former CAP students in grades 4-12 who learn, collaborate, and perform as a full orchestra, as well as smaller chamber ensembles throughout the community.
Another program, Arts for Justice Involved Youth, provides visual arts programming at the John E. Goode Pre-Trial Detention Facility for young men ages 12-17 who are jailed while awaiting trial due to the severity of their charges. This program provides a creative outlet that builds artistic skills, and knowledge of art and art history. In addition to painting techniques, the program emphasizes communication and social skills, nonviolent self-expression, and new avenues for coping in difficult environments. Check out this video to be inspired by the work of this program.
The Cathedral Arts Project is also spearheading advocacy efforts for Northeast Florida to lead the nation in providing essential and accessible arts education that recognizes, grows and amplifies every child's unique skills and strengths. Under the local leadership of CAP, Any Given Child Jacksonville advocates for arts education by working with the school system, local arts organizations, artists and community leaders. Together they are working to ensure all K-8 students in Duval County have equitable access to learning in the arts. The John F. Kennedy Center for the Performing Arts launched Ensuring the Arts for Any Given Child in 2009, and selected Jacksonville to be an AGC community in 2013. Jacksonville is one of 27 communities participating in this national collective impact initiative.
CAP has also been studying the impact of the arts through the Landscape of Education in the Arts in Duval (LEAD) program. Research shows that local students who actively participate in the arts have better grades, compete and win nationally in the arts, and are graduating at record high rates. Learn more about the LEAD research on the CAP website.
Rev. John Ragsdale, our presbytery treasurer, recently completed six years as a CAP board member said that "… what struck me the most about the work of CAP is the ways that arts education impacts the student's total academic performance and self-esteem.  They have this well documented.  They are learning not just an art, but how to be responsible, well-rounded, and self-confident students.  Also, I observed both visual arts and drama classes.  These occur after the regular school day has ended.  You might think the kids would be tired and not wanting to go to another class, but they are very excited to be there, engaged with the learning, and enormously creative."
Chuck Hedrick, husband of our stated clerk, has been on the CAP Board of Directors for over 10 years, as well as serving in several positions as an Officer.  He sees the impact of the CAP program is evidenced "through the children who show greater confidence in themselves and in their strengthened leadership skills. They are so proud of themselves!"  He is in awe of how CAP programs supplement school-based arts (with the school's limited resources), increasing access to more children and developing the skills of the participating students.
Amy Norcross, a member of St. Johns Presbyterian Church, says that "we've been supporters of CAP for over 10 years, and I served on the Board for a short stint. CAP delivers art education to some of our most underserved students in Northeast Florida, opening a whole new world of self expression to its students and allowing them to explore their God-given talents and gifts."
Kimberly reflected on her ministry as CEO of the Cathedral Arts Project with these thoughts: "We are created in the image of God, which means that every child has a creative spirit. [We] empower this creative spirit in all children, especially those on the margins. If your experience was anything like mine, you had art class and music class, and if you were lucky, your parents also paid for you to take dance or piano lessons. Unfortunately, that is not the case for too many of our community's children. These little children are in families just trying to make ends meet. You can see there is not much beauty or hope. We help some of our community's most vulnerable children uncover the treasure buried in their lives by unleashing their creative spirit. Without us ever talking about God, children find ways to transcend the limits of their circumstances by focusing on that which lies within and beyond."
This inspiration is what makes the Arts an incredible ministry!
Cathedral Arts Project Website / Facebook
Thanks to Kimberly Hyatt!