Jamaican Ecumenical Development and Relief Agency (JEDRA)
Castor Project Update as of July 2022
JEMM embarked on the Castor Project with a two-fold purpose:
to have farmers, especially in rural Jamaica, partner in the project as this would boost their income and ultimately alleviate poverty.
to provide funding which would enhance the various ministry initiatives of the mutual mission programs.
The initial grant of US $10,471 from SAMM has provided a revolving loan that helps the farmers with fertilizer, fungicide and pesticide to reduce loss of plants and then pays the farmers for the beans they grow.
The castor oil is in high demand throughout the world and is used in a variety of ways including numerous pharmaceutical uses, lubricants, biodiesel fuel, and cosmetics.
The Jamaica Ecumenical Development and Relief Agency Ltd. (JEDRA) is the entity formed to oversee this project.  They are in the regulatory process of becoming a charitable organization within Jamaica (a multi-step process). They provided the following updates on the yield of the different farms that are working with JEDRA.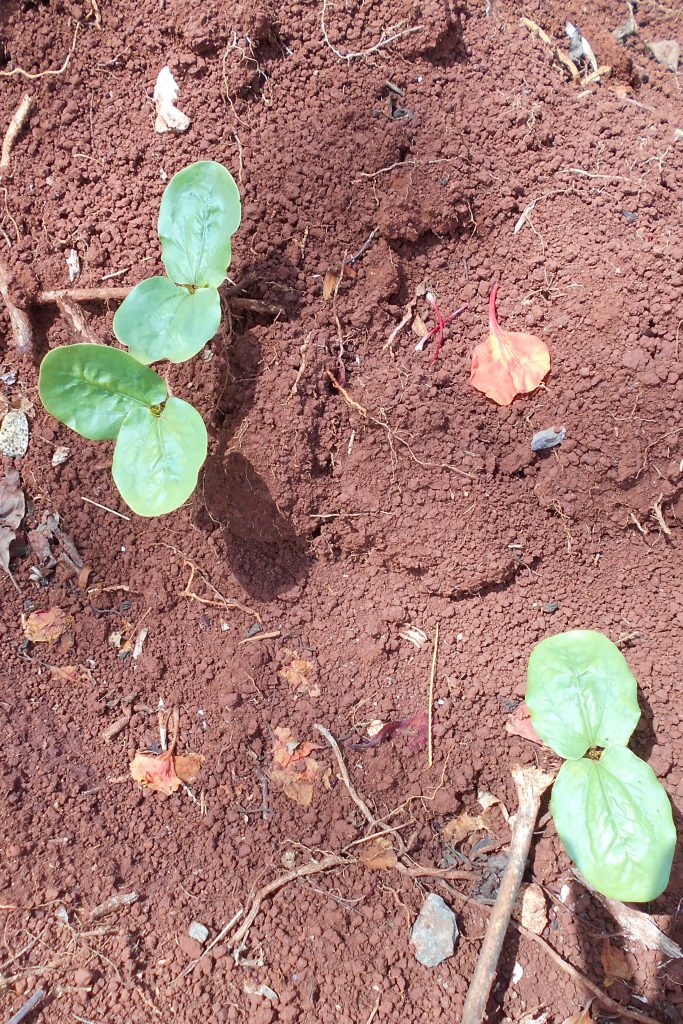 Castor Project Sites
Nursery – Egypt Project of the Methodist Church
The castor project started with the development of the nursery in Browns Town, St. Ann, under the leadership of Rev. Athlone Harrison. He is to supply a total of 500 lbs of beans. To date, 185 lbs have been collected with 315 lbs pending collection. Rev. Harrison will make the beans available when needed.
Farms
Mt. Gracious, Portland
Farmer: Mr. Leon Bell
Acreage: 1 acre
To date 218 lbs of beans have been received.
Farmer: Mr. Sir John Bell
Acreage: 1 acre
To date 180lbs of beans have been received.
Mizpah, Manchester
Farmer: Rev. Lovern Skeen
Acreage: 2.5 acres projected
Rev. Skeen has reported that she has 50lbs of beans shelled and ready to be sent to the JEDRA office. Additionally, she has an undetermined quantity to be shelled.
Islington, St. Mary
Farmer: Rev. Wendell McKoy
Acreage: 6.9 and 1.2 acres
Rev. McKoy is registered with Rural Agricultural Development Agency. Contract is signed and soil testing is being addressed. The land is being cleared and planting began on 1 acre in July 2022. Other acres will be planted on a phased basis, as the land is cleared. The photos below show Bob Bell and Jim Gaff (among others) planting the beans while they were in Jamaica for the Tooth Bus Dedication Service.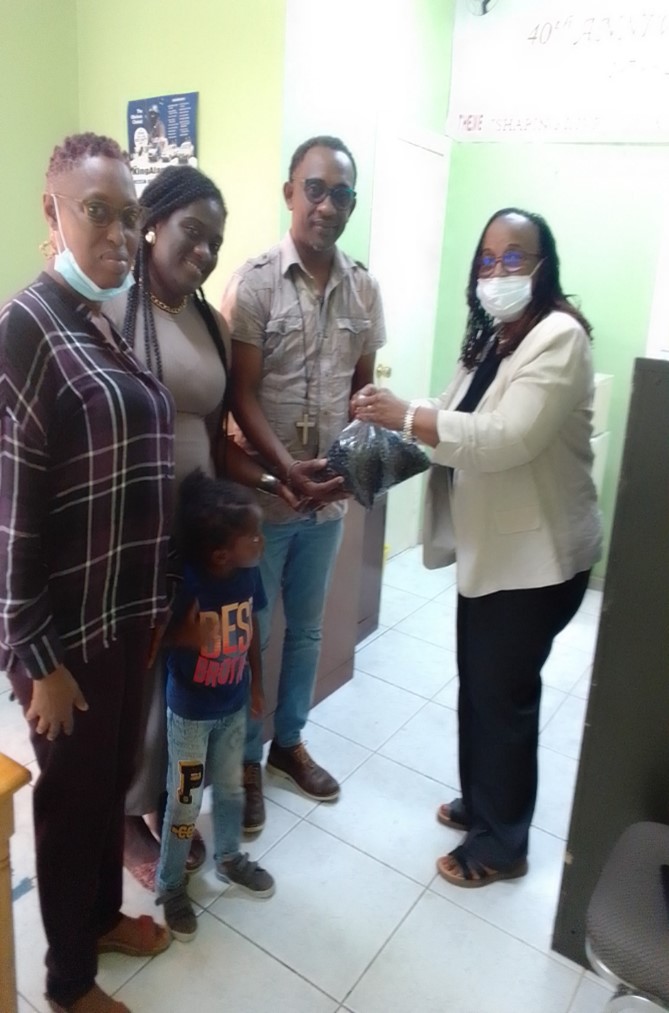 Green Acres, St. Catherine
Plant Manager: Mr. Steve Riley
Acreage: 1.5 Acre
Planting began on June 21, 2022. This site will experiment with a new variety of beans (hybrid Jamaican variety/Nordestina) as recommended by the Jamaica Castor Association and should mature within a three-month period. This is a shorter time when compared to the Nordestina previously used in the project.
JEDRA has also been in conversation with other churches and farms to explore the possibility of partnering with them for the cultivation of castor beans.
Processing Plant
The United Church agreed to permit JEDRA for the use of a section of their property to set up the processing plant. A design has been developed to retrofit two forty-foot containers to house the processing plant. One container has been purchased and the base constructed for the same. They are working on getting water and electricity on site, as well as constructing an appropriate entrance gate.
Road Map for the Future
A team has been working together to develop a road map to guide the continued development and pursuit of the Castor Project. This has been submitted to the JEDRA Board for review.
Finance
JEDRA received from our SAMM partners US $10,471. To date, they have expended:
| | | |
| --- | --- | --- |
| Contribution from SAMM | | $10,471.00 |
| Purchase of container | $2,405.50 | |
| Deposit to architect for drawings for the processing plant | $171.82 | |
| Amount paid to Farmers at Mt. Gracious as of July 30 | | |
| Sir John Bell | $319.59 | |
| Leon Bell | $611.68 | |
| Amount spent to erect concrete slabs for container | $783.50 | $4,292.09 |
| Balance | | $6,178.91 |
Note: All figures are in US dollars