Bob Bell (Ruling Elder)
First Presbyterian Church of Perry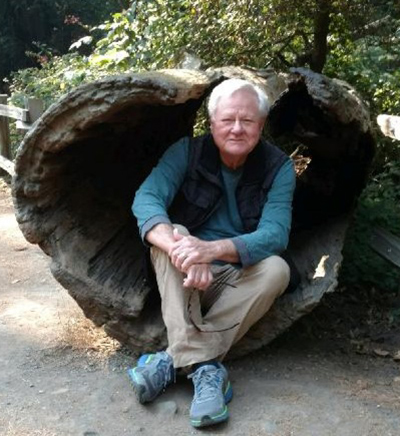 Tell us about yourself
I was born and raised on a farm near the little community of Day, Florida. I was the last of four siblings in the family. Church and family were a fundamental part of growing up. We all grew up with aunts, uncles, cousins and many friendships.
My mother and father were very much a part of the life of the little Baptist Church that I grew up in. They were leaders in the church and were pretty much there every time that the doors opened. Brewer Lake Baptist church didn't have a baptistery, so I was baptized, at age 15, in the lake in back of the church.
When I graduated from high school I really didn't know where college life would lead me. I took a summer job in Perry, FL at a local pharmacy and was soon captivated by how the pharmacist engaged with his patients and how much he was respected. Fast forward just a few years, I graduated from the University of Florida with a degree in Pharmacy and have just finished a 50+ year career and have seen many changes in healthcare.
God works in mysterious ways and one of the first true friends that I met in Perry was, Hunter Coleman, the Pastor at the First Presbyterian Church. He and his wife, Trudie, and I became fast friends. I joined the First Presbyterian Church of Perry and the rest is history.
Nancy and I have been married 45 years. We have two beautiful children, Rebekah and William.
What is your role in the church where you are a member, worship, and/or serve? What do you enjoy most about this ministry?
I am currently a member of the Session and have served in that capacity a number of times.  I am involved in the Music ministry of the church and sing in the choir.  I was instrumental in the design and the building of the present campus of First Presbyterian Church-Perry.  God has been good to our church and we are able to share with others who are less fortunate. We look for those opportunities and grab them. I have served on 21 Jamaica Ecumenical Mutual Mission (JEMM) medical/dental teams and currently serve on the Call Commission of the Presbytery.
What are you looking forward to about General Assembly?
I am looking forward to learning how the larger church "works." I am anxious to learn how we, as Presbyterians are going to continue to grow in our Faith as we share the Good News of the Gospel with our marginalized brothers and sisters. I am looking forward to the day when our LGTBQ friends are fully accepted and affirmed in our churches.