Presbyterian Youth Triennium 2022
A gathering for High School age youth, youth leaders and young adults in the
Presbyterian Church (USA) and the Cumberland Presbyterian Churches.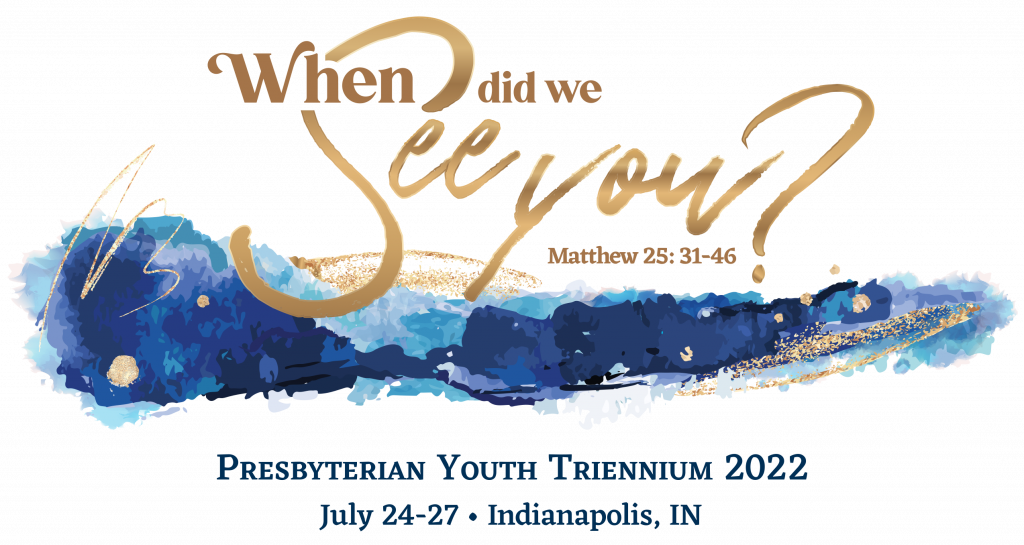 There is a place for you to be, to see, and to be seen…in July 2022. A place where young Presbyterians will gather together to activate their next steps in faith, exploring the intersection of justice, courage, connection and vision.
When we SEE each other at the Presbyterian Youth Triennium…
We will SEE God | We will SEE Ourselves
We will SEE OTHERS | We will SEE ALL
We will understand what it means to truly SEE!
The good news is that our delegation will be flying to Indianapolis (instead of traveling by bus). Another major change is that the Triennium program will be located at the Indiana Convention Center, and lodging will be located at designated hotels adjacent to and near the convention center. This is a change from the event being hosted at Purdue University.
Watch for more information about the Presbytery of St. Augustine's delegation and registration process. Registration will open in mid-March. Co-registrars for the presbytery's Triennium delegation are Julia Reffel, from Memorial Presbyterian Church (jreffel@valdosta.edu), and Elizabeth Meux (egmeux@gmail.com), from Riverside Presbyterian Church. We appreciate their leadership!