Plug-In and Recharge
The Annual Gathering of the Presbyterian Women of the Presbytery of St. Augustine
Saturday, January 29, 2022
Montgomery Conference Center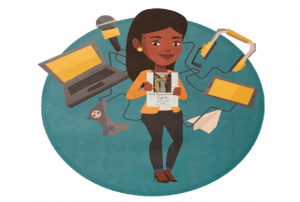 $25 Early Registration by January 14
$30 Late Registration postmarked after January 14
$35 Registration at the door
Download registration flyer (PDF) or register online using the form below.
Once you submit your registration form below, you will be redirected to our payment portal.
Click here for Business Meeting and the Worship Bulletin files.
If you would like to attend via Zoom, please register in advance by click on the button below:
After registering, you will receive a confirmation email containing information about joining the meeting.
---
Registration to Attend in Person
---
Event Schedule
8:30 – 9:30 – Registration and Continental Breakfast
Breakfast provided by Kirkwood Presbyterian Women
9:30 – 11:00 – Worship led by Rev. Sandra Hedrick
Installation of PW Officers, Recognition of past-Moderators,
Fired Up by Snowden McFall, Offering Collected for Presbyterian Disaster Assistance and Montgomery Center
11:00 – 11:30 – Business Meeting and Roll Call
Vote on Bylaws Changes and Budget
12:00 – 12:45 – Lunch
1:00 – 1:45 – Workshops (see Workshop information)
2:00 – Reassemble for evaluations and closing prayer
Workshops
A – Moderator Training Led by Daryl Mullee, Moderator, Presbyterian Women Presbytery of St. Augustine
B – Treasurer's Training Led by Lois Morse, Past-Treasurer, and Sharyn Kraemer, Current Treasurer
C – A Walk Among the Trees with Gainesville Arborist Dave Conser
D – Prayer Shawl Ministry Led by PW of First Presbyterian of Fernandina Beach or a Craft led by Gayle Bone