Palms Presbyterian Church Sponsors Several Local Food Ministries
Mayport Market and Kid's Kitchen
Palms Presbyterian Church in Jacksonville Beach has several food distribution ministries which have evolved and grown as community hunger needs were identified. Two of the larger ministry projects are the Mayport Market and Kid's Kitchen. Mayport Market is a year-round mobile food distribution ministry, while Kid's Kitchen provides kid-friendly food to children during the summer months. Palms considers these and other food ministries part of their Matthew 25 commitment to eradicate systemic poverty.
Mayport Market
Mayport Market began several years ago after a community study on hunger identified the Mayport area as economically depressed and a food desert.  Palms initially developed a collaborative effort between, Palms Presbyterian Church, Beaches Emergency Assistance Ministry (BEAM), and Mayport Elementary School. Through this effort free food was put out on school cafeteria tables. This was designed to provide clients with choice and a shopping experience. Thus the name Mayport Market.
This method of distribution continued until the Market outgrew Mayport Elementary School facilities. Mayport Market moved a block away to Oak Harbor Baptist Church where it continued with its shopping model for years. COVID brought the dignity and choice model of food distribution to an end. Now Mayport Market distributes food and other goods directly into client cars on the 1st and 3rd Wednesdays of each month. The program's goal is to provide fresh produce and healthy food to the local families trying to put food on their tables.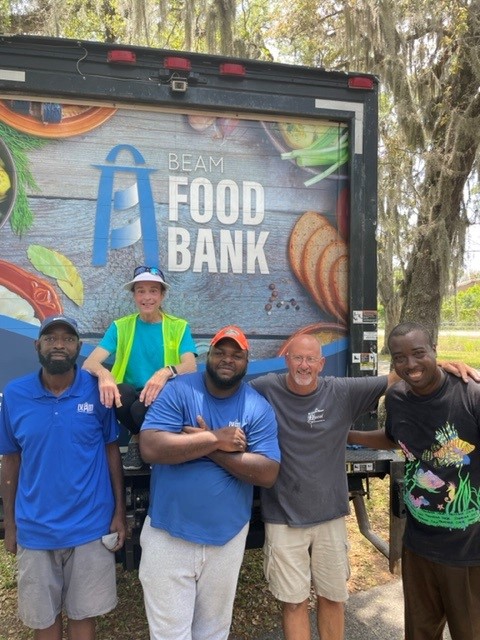 Mayport Market is truly a community effort. BEAM provides a lot of the food, thanks to their partnership with Feeding Northeast Florida, with Palms members donating supplemental food. Volunteers from Palms, other churches and the community work together to efficiently distribute the food bags and share God's love.
---
2021 by the numbers:
Approximately 145,098 pounds of food distributed
An average of 18 volunteers per distribution date

Approximately 1,344 volunteer hours

Equivalent to 168 8-hour workdays

Approximately 12,638 individuals were blessed with nutritious food
---
Volunteers are blessed by sharing God's love with others and they hear how grateful our clients are for the nourishment of their bodies and their souls. New volunteers are always welcomed! Contact Carol Barbour at jcbarbour161@gmail.com for more information of if you would like to volunteer.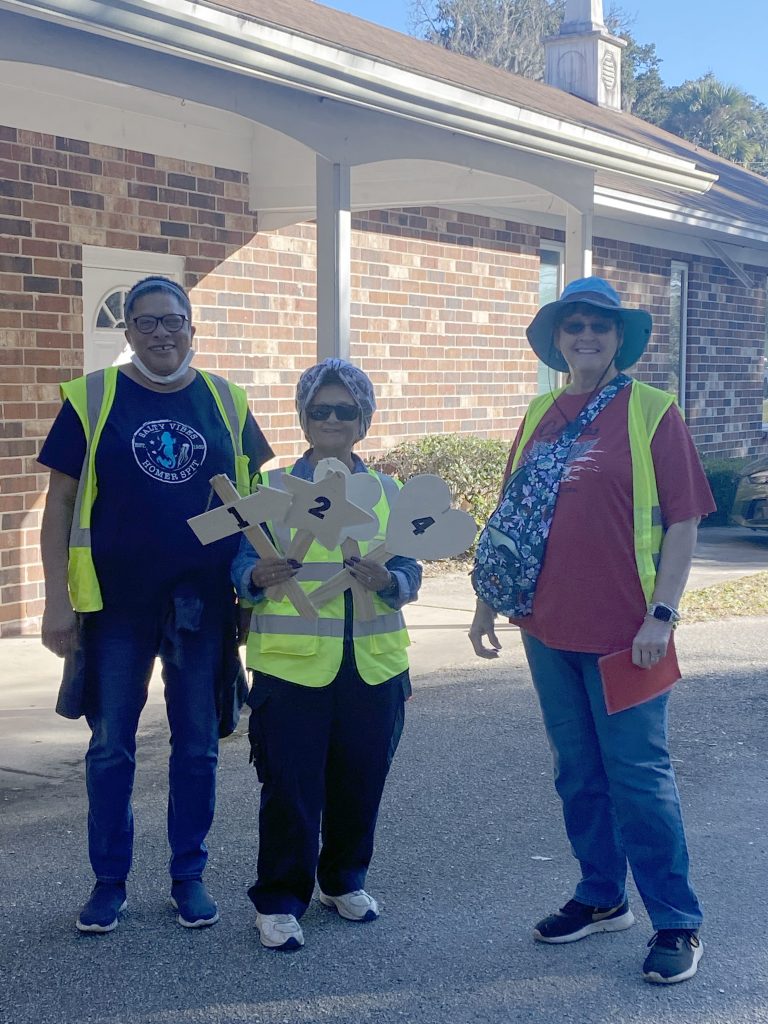 ---
Kid's Kitchen
Kid's Kitchen is a summer feeding program created by the Palms outreach ministry. When school guidance counselors identified an increasing issue of hunger among the Beaches children, especially during the summer months, Palms members created and established Kid's Kitchen.
A nutritious, easily-prepared menu was created providing kid-friendly meals for 8 consecutive weeks beginning in June and continuing through the last week of July. This summer, they will be distributing 90 bags of food each week, serving 90 children. These bags include breakfast items, such as pop-tarts, 2% milk, and chocolate milk, lunch options such as pastas, ramen noodles, and macaroni & cheese, all in single serving, microwaveable cups. Food bags also include fruit cups, granola bars, yogurt covered raisins, and fruit snacks.
About 25 Palms members purchase the food items and deliver them to the church, package the appropriate amounts of nutritious food in small portable bags, and deliver them to the centers for distribution each week during the duration of Kids Kitchen. (The photos below show some of the Palms volunteers.) The meals are distributed from three community centers in the Beaches area where, during the week, children are served lunch during the out of school season.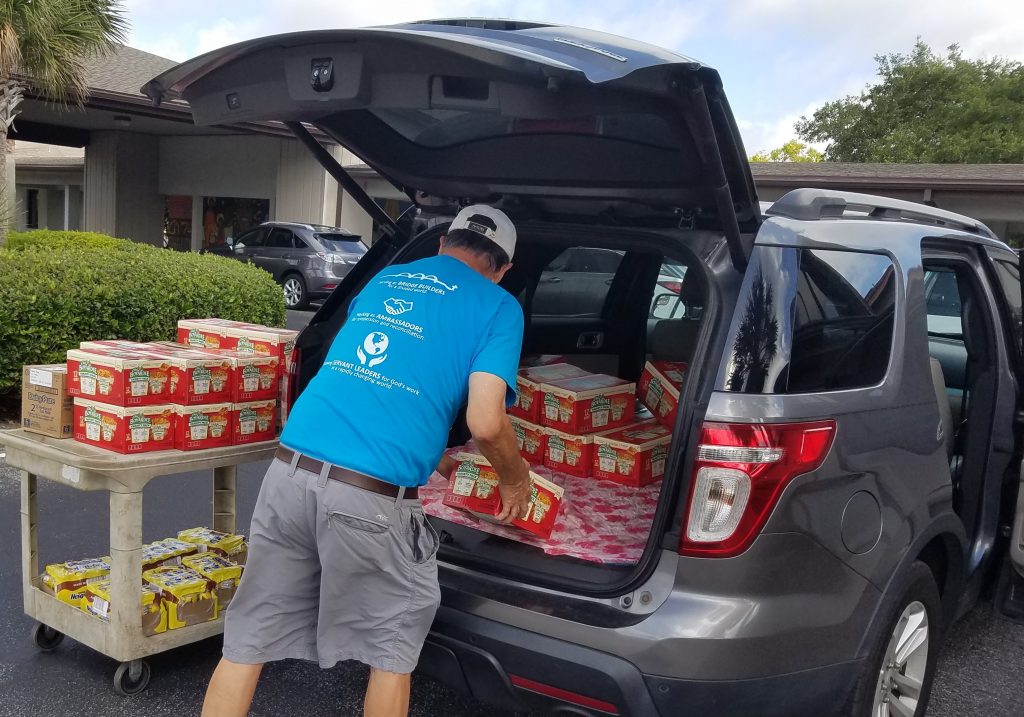 All items are purchased using funding dedicated by Palms for feeding hungry children. They have a great working relationship with the local Publix grocery store. The grocery manager works with Palms volunteers to order and prepare the items for pick up.
For more information about this ministry, contact the Kid's Kitchen program leaders Gwyn Boothe or Don Boothe.
Palms Presbyterian Church remains committed to local hunger programs as the enact their mission as a Matthew 25 congregation.
Thanks to Carol Barbour, Gwyn and Don Boothe, Sallie Gipson, and Lesley Hunter.