Montgomery Center Summer Camp Proved We Are Overcomers!!!
Monica Williams, Executive Director
Montgomery Center Summer Camp 2020, OVERCOMERS, has been a very intense period proving that we truly are OVERCOMERS!
"You intended to harm me, but God intended it for good to accomplish what is now being done, the saving of many lives." Genesis 50:20 NIV
Montgomery Center has been a safe haven for families and community members since 1957. We have heard dozens of stories this summer from parents and counselors whose memories date back decades! They were so excited to pass on the baton to the little ones who joined us for one of our most intense and challenging summers.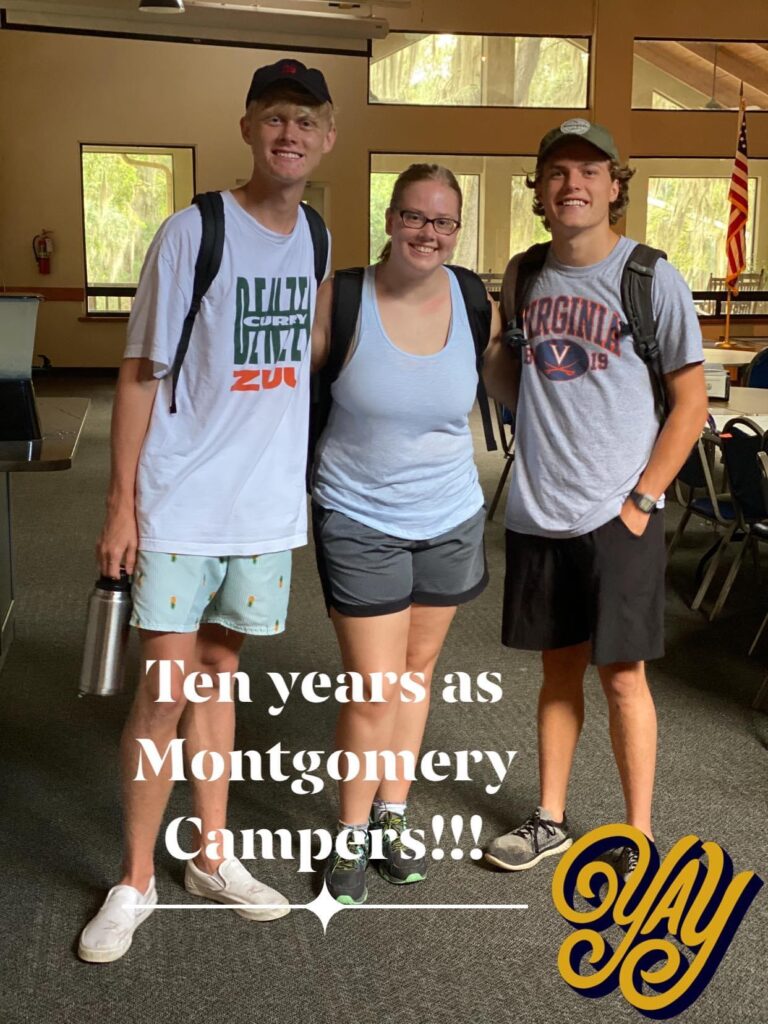 Thanks to the Presbytery of St. Augustine, and their invaluable support, Montgomery Center was able to accomplish what many camps around the country believed was impossible. We successfully welcomed 116 campers and 22 staff, counselors and volunteers — lives that were impacted in one way or another by this program. Many Presbyterian churches stepped up in a big way sponsoring children from their ministries and even went so far as to extend grace to other children and youth from throughout the State of Florida. Special thanks to Silver Springs Shores Presbiterian Church, First Presbyterian Church-Lake City, First Presbyterian Church of Palatka, McIntosh Presbyterian Church, and Dunnellon Presbyterian Church for sponsoring their youth as well as other children and young people beyond their communities and providing additional donations in support of the program. Our amazing Board of Directors was also incredibly attentive and supportive in every challenge and step we took in planning and creating this experience that many families have come to expect from Montgomery.
The theme for our Summer Camp 2020, OVERCOMERS, was beautifully carried on by two amazing ministers from the presbytery; Pastor Johnny Brown from the First Presbyterian Church-Lake City, and Rhonda Link-Cummings the Area 2 relationship coordinator for the Presbytery of St. Augustine. They volunteered their time and skills, helping us in the most important aspect of camp, God's message. All our campers and staff left summer camp understanding that with God they are OVERCOMERS, capable of overcoming all the troubles of this world.
We have countless testimonies from attendees about the Overcomers program and the many ways in which this experience has left a lifelong impact, not only on their lives, but also the lives of their families! We are happy to say that all our counselors have been a part of the Montgomery Center family for the past 11 years as campers, Leaders in Training, Counselors in Training, and now as Counselors fitting in perfectly into the "Montgomery Redemption Plan". It seems like 2020 was a difficult puzzle that only through divine intervention could fit together perfectly, piece by piece. COVID-19 was intended to stop our mission, and snatch our opportunity to serve our youth, but the opportunity showed us that through God, we are OVERCOMERS, the namesake and theme of this year's camp. It took a lot of work, consistency, and even personal battles, but we were able to create a safe place to experience God and nature. We challenged our campers, staff and counselors to OVERCOME every challenge in their individual lives.
Having "normal" activities in the middle of the pandemic has challenged and threatened us in many ways, but God has been with us every step. Although in this life we will always have trials, if we trust God and keep rising above our challenges, we will OVERCOME. We have learned that we can't change the circumstances, but we have the ability to change our attitudes and modify our behaviors. We have learned that there is always a way to OVERCOME trials, difficulties, and even impossibilities , if we face them with the peace and confidence that we have in God. COVID-19 was the perfect opportunity to experience God's love for us and through us. COVID-19 was used to show us that if we seek God's wisdom, work in unity, and love each other, we will witness miracles and conquer the impossible.
The requirement that our campers provide a negative COVID-19 test caused some frustration, but in the end, all the families that supported our effort to protect each other, were blessed by seeing their kids having a "normal" and very blessed summer camp.
Our team was tested for COVID-19 at least three times in the five weeks of camp. When the results threatened our program, we turned to God and worked it out as a team ensuring the health and safety of everyone who attended and served here.
"I have told you these things, so that in me you may have peace. In this world you will have trouble. But take heart! I have overcome the world." John 16:33 NIV
One more time, thank you Presbytery of St. Augustine, Board Of Directors and faithful supporters!!! My team and I are totally ready for this new season, knowing that we will overcome all our troubles and challenges. Trusting God and all our supporters, Montgomery Presbyterian Conference Center will continue serving ALL people for many, many more years. Blessings!
Last but not least, our Winter Camp 2020 registration is OPEN!!!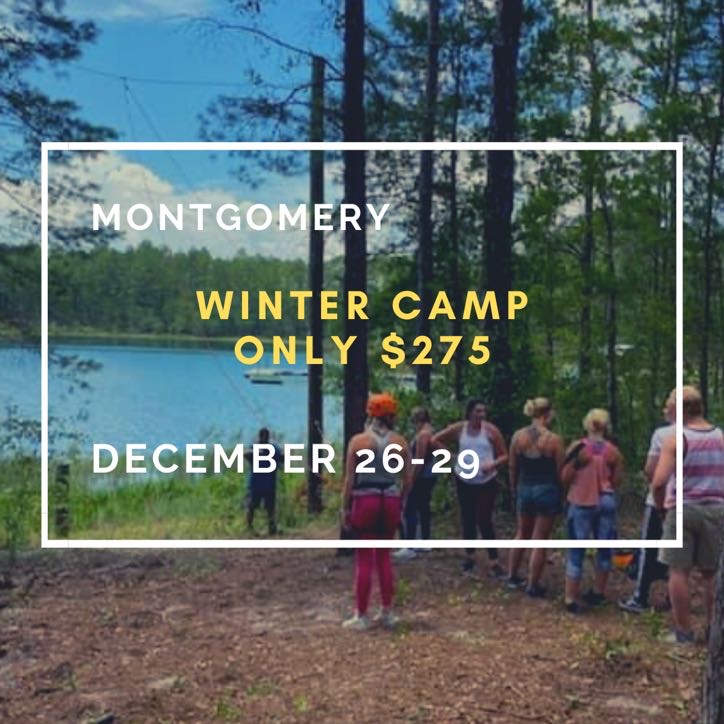 Come and celebrate all that God is doing in your life. All are welcome! Registration is open to all students grades 2-12. $275 per camper. $25 off for Summer 2020 campers. Deadline to register is December 12. Visit the Montgomery Center website to register.