By: Sandra Hedrick, Stated Clerk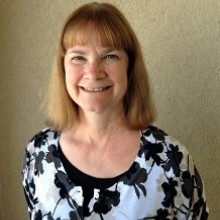 When I was first on the session of South Jacksonville Presbyterian Church in the 1990s, there was a man on the session who knew the Book of Order inside and out.  When a sticky question came up, the pastor would turn to him and say "Don, what does it say?"  Sometimes, Don would come to the meeting with handouts containing detailed interpretations of a particular point.  He was very passionate about getting things right, and I was amazed by him.  I did not like it when people teased him!
During that same term on the session, I remember that whenever the question came up of who would attend a presbytery meeting, everyone acted like it was drawing the short straw to have to go.  Following their cue (even though I had never been to a presbytery meeting), I avoided it.
Years later, when I was on the session again in the mid-2000s, our pastor Vince Kolb encouraged me to go.  Everything I had heard before that prepared me to be very bored.  But it was the opposite.  I liked the meeting!  I was inspired by worship – not necessarily the liturgy or the sermon (though they were wonderful) – but the visible unity of God's people and the sound of their precious voices in song and prayer.  At the breaks, I shyly began to get to know some other Presbyterians who were not from my own church.  They were SORT OF like the Presbyterians I knew, but they were also different.
Besides worship (my favorite part), I was most engaged by individuals who were invited to talk about their calls to ministry.  Some were candidates for ministry, and others were pastors who had just begun calls at particular churches.  I hung on every word. 
It was not too long after my first presbytery meeting that I left my home in Jacksonville and began to attend Columbia Theological Seminary.  My days as a full-time lawyer were put behind me, and my kids were grown up.  My husband was patient and encouraging.  There at school, I entered a brave new world of learning how to be a disciple in community.  I discovered more about that while serving as interim pastor at First Presbyterian, Jasper.  I am still learning so much every single day.
Yes, I do like presbytery meetings.  I hunger for our worship together.  I love talking with sisters and brothers from around the region and nurturing our relationships.  I know that our ministries are encouraged even as our patience is sometimes tested.  If you drive with someone else to the meeting, the wide ranging conversation in the car can be special as well.  There are so many more things I like about the meetings, but I won't go on and on!
I was very shy as a little girl, but it turns out that I am a relational person.  I don't prefer sitting at the stated clerk's desk, because I can't mix and mingle very well during the meeting.  But I do crave seeing everyone together: the body of Christ in visible unity.  And I might be wrong, but it seems like people are most engaged during worship and when individuals come to the front of the room and share about their senses of call.
Our meeting materials for the upcoming meeting are on our website (or will be shortly) If you have any questions or have any corrections, please call me on my cell phone (904-612-9766) or send me an email (sandra@staugpres.org).
May God bless you and all of our ministries to the service of our Lord Jesus Christ – today and in the days to come. Thanks be to God!
Alexandra (Sandra) Hedrick
Stated Clerk, Presbytery of St. Augustine