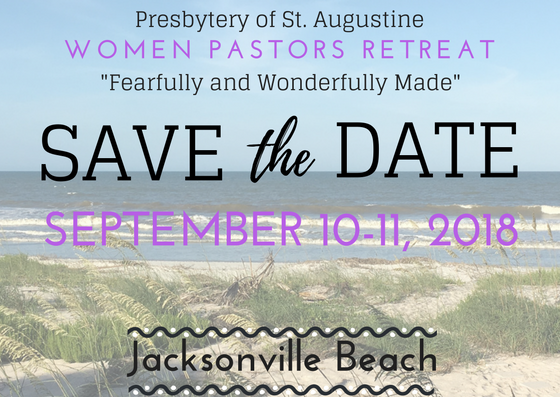 Please mark your calendars for an overnight Women Pastors Retreat being organized for Monday, September 10 to Tuesday, September 11.
The retreat will begin and end with lunch each day.
Overnight accommodations will be available in local homes or shared hotel rooms for a modest fee.
For teaching elders, commissioned ruling elders, and certified ruling elders of the Presbytery of St. Augustine.
More details will be provided soon!
Relax in God's care, creation, and community.