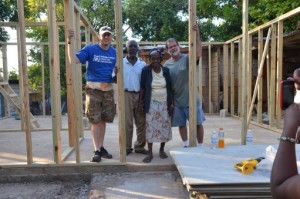 Please keep our upcoming Medical/Dental and Housing team in your prayers for the week of June 14-20. Healthcare professionals will be in Jamaica serving those in need, and helping to build a home for a local family as well.
Are you interested in seeing firsthand what our Presbytery's partnership with Jamaica is all about?
Please consider going on this year's Adult Exchange to the island from November 12-17 of this year. You will stay with a local family, enjoy Jamaican food and culture, see some of the past projects our partnership has been involved in and do some volunteering as well. Cost of the trip is $600.
Are you looking for a way for your church to become involved in the Jamaican Mutual Mission program? We are looking for churches willing to become church-to-church partners with a congregation in Jamaica. Our goal is to start with prayer for one another, learning about one another's needs and programs, and how we can share our experiences as partners in Christ from across the water. It is a great way to reach out and build relationships and deepen our understanding of Christian fellowship.
For information about any of our Mutual Mission endeavors, please contact Richard Kirk at 352-425-8526, or kirkr@cf.edu.