Please enjoy these photos from the meeting of the Committee on Preparation for Ministry that took place on March 31, 2014: The following actions took place at this meeting: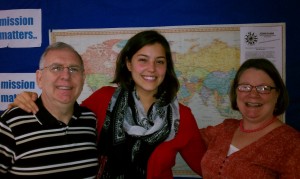 Raymond Guterman (pastor), Madison Munoz, and Susan Takis (CPM liaison). Madison's final assessment was approved at the March meeting.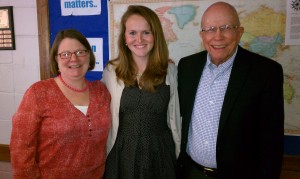 Susan Takis (pastor), Meagan Findeiss, and Ross Royce (CPM liaison).  Meagan is now an Inquirer under our presbytery's care.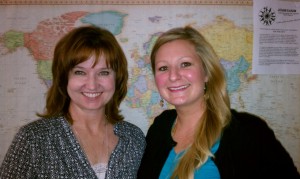 Becca Gillespie (CPM liaison), Whitney Caswell.  Whitney is now a Candidate under our care.