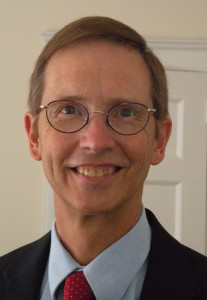 The Presbytery of St. Augustine has announced the hiring of the Rev. Chris Lieberman as its Relationship Coordination Director. In this new position, Lieberman will help promote the mission and shared values of the Presbytery while fostering relationships among congregations, teaching elders, and ruling elders. He is currently serving as interim pastor of Fort King Presbyterian Church and will begin this new call on August 1. 
"We are privileged to have Chris come aboard as he brings a depth of knowledge, training and experience to the position," said Jeff Welch, chair of Presbytery's Coordinating Council. "Having literally served the denomination across the United States in places as diverse as Oregon, New Mexico, Kentucky and now Florida, he possesses a unique perspective of the connectional church. Add to that his experience working in a very different cultural context in Columbia, he has demonstrated an ability to work across cultures and contexts."
"When I think of this call to be the Presbytery's 'Relationship Coordination Director,' it makes me smile," said Lieberman. "People have worked for several years to envision how the 58 congregations that make up the Presbytery can be connected, collegial, and communal in our ways of being church.  I am excited to help implement this vision of people working together for the common good and the glory of God, as we grow in faithfulness to Jesus Christ."
As the Relationship Coordination Director, Lieberman will oversee the Presbytery's four Area Relationship Coordinators and the Communications Coordinator. He will also serve as an ex-officio member of the Presbytery's Coordinating Council, Volunteer Management, Leadership Care & Development and Relationship Coordination Committees as well as the Communications Team.
Lieberman came to the Presbytery of St. Augustine in the summer of 2017 from Bardstown Road Presbyterian Church in Louisville, Kentucky where he served as its pastor for eight years. Before moving to Kentucky, he and his wife Joyce were co-pastors at Immanuel Presbyterian Church in Albuquerque, New Mexico and associate pastors at First Presbyterian Church of Portland in Oregon. Together they attended San Francisco Theological Seminary and were ordained in 1983.
Prior to his ordination, Lieberman served in many different roles, including time as an elementary school teacher and as a VISTA and PC(USA) Volunteer-In-Mission. 
His wife Joyce is also a member of the Presbytery of St. Augustine and currently serves as the executive and stated clerk of the Synod of the South Atlantic.