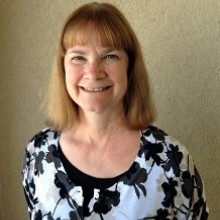 By: Sandra Hedrick, Stated Clerk of the Presbytery of St. Augustine
Most Christian denominations have national gatherings to consider what God is calling them to be and to do together, and ours is called the "General Assembly" or "GA." The first assembly of Presbyterians in the United States was held in 1789 and was moderated by John Witherspoon, the minister who signed the Declaration of Independence.  
I have just returned from a leadership briefing for the 222nd General Assembly of the Presbyterian Church (U.S.A.) that begins on June 18, 2016, in Portland, Oregon, and this article is a preview of that Assembly. I am also excited to share some of the ways that everyone in our presbytery can participate in the Assembly.  For more information (or for a briefing at your church or group of churches), please contact me or our Transitional Executive Presbyter, Steve Benz.
The General Assembly of the PC(USA) is open to the public.  The current status of all overtures and other matters before the Assembly is already available at the website "PC-Biz" (www.pc-biz.org).  All worship and business in the plenary sessions will be available by online streaming.  The Presbyterian Outlook and Presbyterian News Service are excellent resources for detailed information and commentary.  There will be frequent updates on Facebook, Twitter, and other social media.
Our presbytery size (14,425 members) allows us to send five individuals to Portland this year: two teaching elders (Laurie Furr-Vancini from Palms and Gabe Goodman from Community); two ruling elders (Rick Kirby from Orange Park and Dorothy Dornblaser from Memorial); and a young adult advisory delegate (YAAD) (Lexi Green from Westminster).  I will also attend as the parliamentarian for Committee 12 (Peacemaking and International Issues) and as a floor parliamentarian.  Steve Benz will be present in his roles as the Transitional Executive Presbyter.  It is likely that others from our presbytery will come as visitors (click here for reservation information).
According to the constitution of the PC(USA), the "General Assembly constitutes the bond of union, community, and mission among all its congregations and councils, to the end that the whole church becomes a community of faith, hope, love, and witness." (G-3.0501).  The PC(USA) has about 1,650,000 members in nearly 10,000 congregations.  The hopeful disciples who attend the Assembly feel the presence of the Holy Spirit as they enjoy fellowship with Presbyterians from all over our nation, put faces with names, and get acquainted with friends from all 171 presbyteries.  As with past General Assemblies, a large space will be set aside at the Oregon Convention Center for personal prayer and spiritual refreshment, staffed by Presbyterians in the Presbytery of the Cascades. 
Each commissioner and advisory delegate will serve on one of fourteen committees (the committees are listed in PC-Biz).  Committee work begins in the early morning with Bible study, and it can continue until late in the evening before it closes in prayer. The committees consider the matters assigned to them and make recommendations to be considered in the plenary sessions.  When our commissioners speak and cast their votes, they do not "represent" the views of any church or our presbytery; they are called to do a great deal of listening and praying as they seek together with others the will of Christ for our church and our world.
The items of business that come before the General Assembly originate from presbyteries or synods, are proposed from reports/recommendations from the Presbyterian Mission Agency or the Office of the General Assembly, or arise from commissioners' resolutions.   Each piece of business is assigned to a committee.  This year there is a new committee called "The Way Forward."  That committee, which will consider matters focusing on the structure and future of the PC(USA), already has twelve items assigned to it.
I asked some of our recent past commissioners and advisory delegates about their experiences at General Assembly.  It was a joy to receive their responses.  They found worship "profoundly moving" and appreciated the powerful voices of the YAADs. They experienced a "wide range of emotions" and were "exhilarated and exhausted" by the intensity of the experience.  Time in committee allowed them to work with a smaller number of people on specific issues.  Most of our commissioners felt called to speak on the floor at the plenary sessions, something that they might not have imagined themselves doing ahead of time.  Being a part of the "larger body," making new friendships from all over the country, deepening connections with the denomination and soaking up the hospitality of the local Presbyterians were "experiences of God's love and grace in new and different ways!" One of our 2012 commissioners is remembered as the one who could be counted on to raise the "orange paddle" to signal "call the question" (thank you Edd Norris!). 
How can you participate?  By praying for the worship, fellowship and work of the Assembly (including praying for our commissioners and advisory delegate by name); staying informed; being open to hearing different views on Assembly business; asking our commissioners and advisory delegate about their Assembly experience; and participating in the opportunities for "mini-assemblies" with your fellow Presbyterians from different congregations and fellowships. This may include attending presbytery meetings, gathering in groups that come from multiple faith communities (from Presbyterian Women to youth outings to more informal groups); and participating in this year's "Holy Listening" visits with our church sessions.
The General Assembly is one way that the whole church comes together to worship and serve the God who loves us completely.  I have participated "from afar" on my laptop in my den at home and "close up" in the midst of spirited debate on the floor.  Everyone is welcome – please come! 
Peace and prayers,
Alexandra (Sandra) Hedrick
Stated Clerk of the Presbytery of St. Augustine 
View the proposed General Assembly Docket as of the day of this post (amended dockets will be posted to PC-Biz).
Click here for a list of all commissioners elected by their presbyteries to attend the General Assembly.