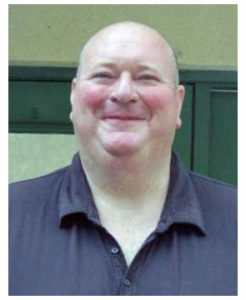 It is with a heavy heart that we share the news that Terry Patterson, former Executive Director of Montgomery Presbyterian Conference Center, died on Wednesday, October 2, 2019.
A Celebration of Life service will be held at Montgomery on Saturday, October 19, at 1:30 p.m.
Terry (age 55), passed away at Our Lady of The Lake Regional Medical Center in Baton Rouge, LA after a month-long battle with cancer and other health complications. Terry is survived by his three daughters: Samantha (Kyle) Kramer, Taylor (Daniel) Ramsey, and Hope Patterson. He is also survived by his mother Carol Patterson, father Eugene Patterson, sister Cindy (Jarrett) Reid, brother Robbie Patterson, and former wife and mother of his children, Susan Patterson.
Terry, who served from May 2014 to February 2018, was dedicated to the mission and ministry of Montgomery. He has been a mentor and friend to many within the presbytery and has touched many other lives as well in important ways. He attended Faith Presbyterian Church in Melrose and was ordained as a ruling elder there.
We hope that many can attend the service planned and stay after the service for coffee, light refreshments, and fellowship.