Following is a short article about supply preaching by Rev. Dan Graham, one of our retired members who serves the presbytery in that capacity.  To review the presbytery's list of supply preachers, click here.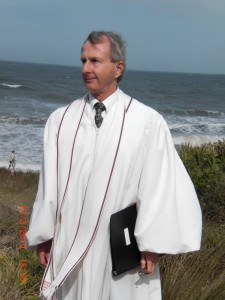 Sharing in worship with churches throughout the Presbytery of St. Augustine has been a significant aspect of ministry for me in retirement. I have served as "supply preacher" for many different congregations during the last several years, and I have already received over 20 invitations to preach in 2014.
When I was an installed pastor and interim pastor, there were students, candidates, associate pastors, presbytery staff, church officers, prison and hospital chaplains, retired pastors, and many others who would preach and lead worship for me when I was absent. The occasions included vacation, study leave, while in the U.K. for a summer pulpit exchange, retreats, mission trips, and several Sundays in 1990 as I was recovering from injuries sustained when a car struck me while I was riding my bicycle. When I was led to retire in 2006 from full time, long term parish work, I made a commitment to offer my services as a supply preacher to those pastors and congregations who might need me to lead worship and preach for them.
Through supply preaching, God has continued to bless me with opportunities to visit many congregations and meet a lot of interesting people who serve God in a variety of ways. I hope to continue this approach to serving the Lord and the church as long as I feel I have something meaningful to provide in worship. There are many folk in our presbytery with gifts and who are available to preach for our churches. Please check the list provided by Presbytery of St. Augustine and contact one of them the next time you need a supply preacher.
To view Dan Graham's biographical information, click here.