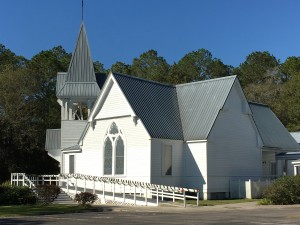 A Called Special Meeting of the Presbytery of St. Augustine was held on December 8 at the First Presbyterian Church of Starke. Pastor Don McGarity welcomed the presbytery to the church, and Moderator Cynthia Montgomery called the meeting to order with prayer and a hymn.
Following a presentation by Ron Watson, the Moderator of the Committee on Ministry (COM), the presbytery approved the COM's recommendation to establish an administrative commission to visit the Fleming Island Presbyterian Church and to inquire into and settle difficulties therein (G-3.0109b5 of the Book of Order).
The meeting was closed with an Advent hymn and prayer.