Payment Information for PW Fall Gathering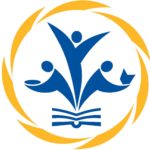 Early Registration for the event is $20.00. Deadline for registration is Sunday, August 15, 2021. Late Registrations postmarked after August 15th will be $25.00.
You can choose to send a check to the registrar, Kathy Kleist OR pay online through the presbytery's payment system.
---
Make checks payable to: Presbyterian Women
Mail payment to:
Kathy Kleist
St. Giles Presbyterian
116 Foxridge Road,
Orange Park, FL 32065

Indicate that you registered online
Pay online through the presbytery's secure payment portal (you DO NOT have to create a "profile" – that is an optional function of our system for those who wish to make regular payments.
---
Questions: kmkleist616@gmail.com