Ordination of Forrest Foxworth
It is with joy and thanksgiving that the presbytery invites you to participate in the Service of Ordination of Forrest Wofford Foxworth at First Presbyterian Church of Fernandina Beach.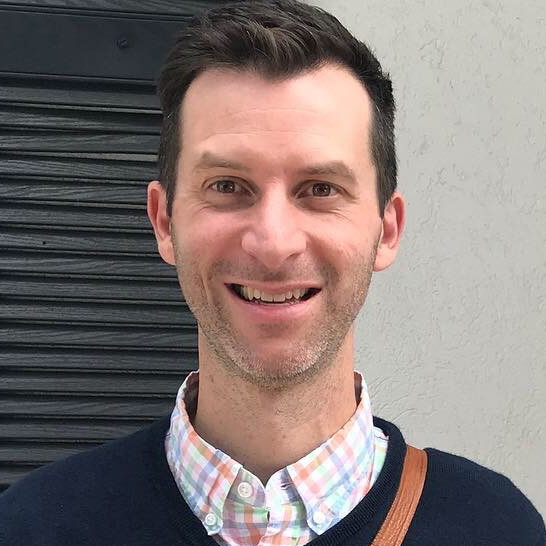 Because of the current restrictions on worship gatherings, the Ordination Service will be held via Zoom. The church is also planning to live stream the service.
The service will be hosted by First Presbyterian Church of Fernandina Beach via Zoom on Pentecost Sunday, May 31, 2020 at 4 p.m.
In the week prior to the service, an email will include Zoom connection details and a link to the downloadable bulletin. There will be an opportunity to support the presbytery's Candidate's Fund through an online offering. The Candidate's Fund offering is designated to support the women and men attending seminary under the care of our presbytery.
Forrest is a 2019 graduate of Gordon Conwell Theological Seminary. He prepared for ministry under the care of our presbytery and is a member of First Presbyterian Church of Fernandina Beach and its Director of Family Ministry. He will be serving First Fernandina as Parish Associate following his ordination. His role includes offering pastoral leadership to families with children & youth, overseeing the congregation's communication needs, and facilitating intergenerational events. He is pictured here with his family (his wife Ginny and their children Ruby and Bud) lighting the Advent Wreath, and with youth confirmation class members.
Forrest also served the presbytery as its theological student advisory delegate (TSAD) at the General Assembly in 2018. He is pictured here with Mary Brown (right) when they visited Third Presbyterian Church in St Louis during General Assembly. Cedric Portis, Sr, the pastor of Third Presbyterian Church is pictured in the middle.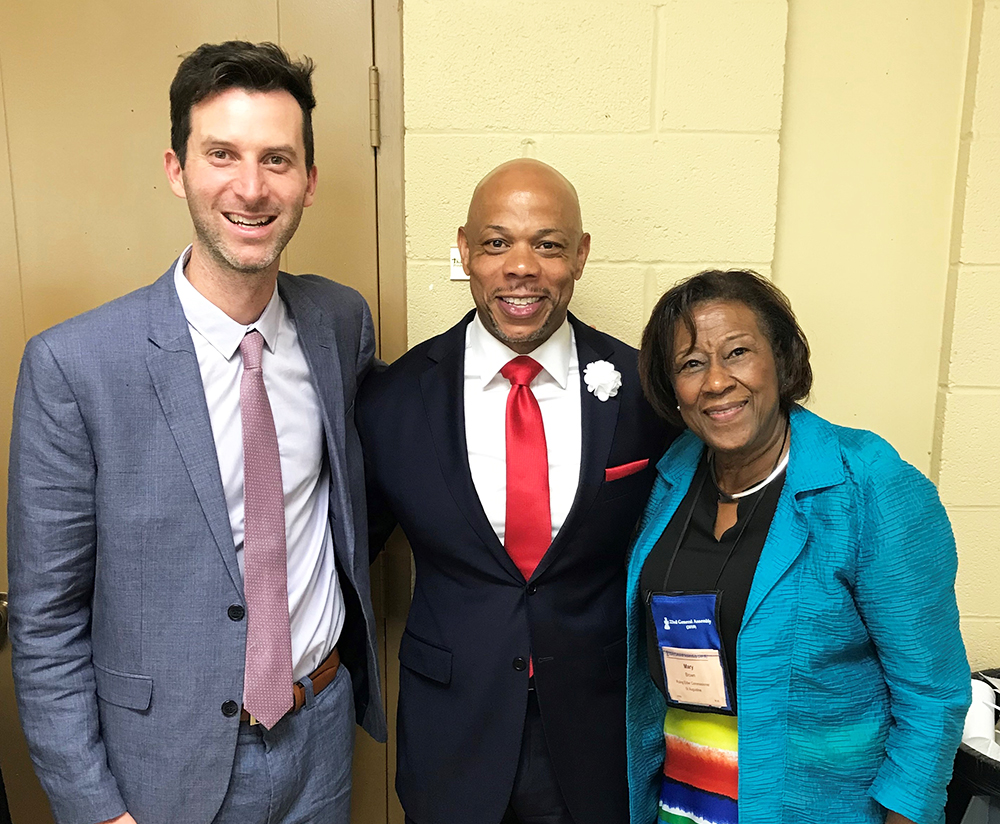 Please join us for the Ordination Service either via Zoom or live stream on Sunday, May 31 at 4:00 pm!