By: Cynthia Montgomery, Presbytery Moderator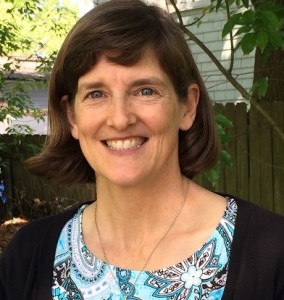 Welcome Cheryl Gans! The newest member of the Presbytery of St. Augustine was ordained in the presbytery's Service of Worship and Ordination, held Sunday afternoon July 12th at the Fort King church in Ocala, Florida. It was a joyful service and members of the presbytery from Jacksonville, Gainesville, Lake City and Ocala joined members of the Ft. King and Marion Oaks congregations, along with Cheryl's mother, brother, cousin, husband (Andy) and their children for the celebration.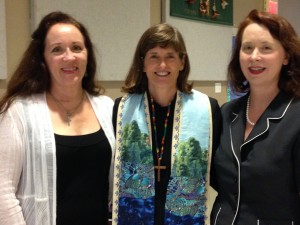 The preacher, Rev. Kathy McLean, reminded Cheryl and each of us that Jesus asks us important and challenging questions throughout our faith journeys, and it is our calling to respond to those questions with vision and action.
In the gospels, Jesus asks many more questions than answers. Questions like "What are you looking for?" "Who do you say I am?" "Why are you afraid?"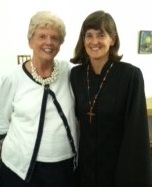 "What do you want me to do for you?" and "Do you love me?" While Cheryl Gans answered the constitutional questions required for ordination (including, questions like "Will you in your own life seek to follow the Lord Jesus Christ, love your neighbors, and work for the reconciliation of the world?" and "Do you promise to further the peace, unity and purity of the church?"), the congregation also was asked to respond to questions and to re-commit themselves to God's call — questions like "Do you turn to Jesus Christ and accept him as your Lord and Savior, trusting in his love and grace?" and "Will you be Christ's faithful disciple, obeying his word and showing his love?"
John Bell's song "Will you Come and Follow Me?" was beautifully sung by one of Cheryl's seminary classmates, Cathy Schreiber, before the celebration of the Eucharist, and the worshipping community was once again reminded that Christ calls each of us to come and follow where He leads us.
What questions is Jesus asking you today? And, how will you respond?