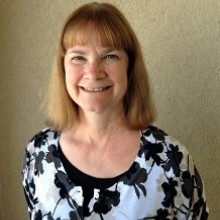 I leave for my first General Assembly on Friday!  I am most excited about worship and fellowship with Presbyterians from across the nation, including some of my seminary classmates (Columbia, class of 2009). I am honored to join our transitional executive Steve Benz in accompanying our six commissioners and our young adult advisory delegate (YAAD) in their first General Assembly experience.
Just a few weeks ago, I was asked to fill the role of committee parliamentarian for the Social Justice Committee. During the week of May 12th, I attended GA leadership training in Louisville. During training, someone took a photo (see below) of our entire team – including my seminary classmate Rev. Marci Glass (First Presbyterian, Boise). Our own commissioner Kathy McLean (Lake Shore Presbyterian, Jacksonville) is also serving on the Social Justice Committee.
We have nearly 20 pieces of business (overtures, resolutions, reports, etc.) for review and action before the plenary sessions (the whole body assembled together) resume on June 18. I invite you to take a look at any or all of the committee agendas by following this link – www.pcbiz.org – and clicking "Committees" at the top (you may wish to create an account/profile).
During nearly all of the plenary sessions, I will be serving as a floor parliamentarian, tentatively assigned to microphone #1. Working by twos, parliamentarian floor assistants are drawn mainly from presbytery stated clerks.  We will be assisting the commissioners who are getting ready to speak or need help in writing out motions.
When I travelled to the World Council of Churches Assembly in South Korea last October, I was on a study trip to learn about ecumenism. What an amazing experience of different faith traditions, culture and languages I found there!
But this time, I am a participant in a gathering of my own faith tradition. With hundreds of other Presbyterians, we will worship, develop deeper trust and friendships, and seek to discern the will of Christ. We will know that the Holy Spirit is among us and that countless faithful men and women in the United States and around the world are praying with us!
In this edition of our presbytery newsletter, we have included several links to places where information about the assembly and our commissioners and YAAD can be found. Please enjoy them, and keep praying!
Peace + Joy,
Alexandra (Sandra) Hedrick
Stated Clerk, Presbytery of St. Augustine