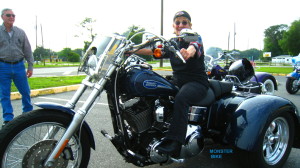 By: Belinda D. Newhart
My faith journey began when my parents sent me to the Presbyterian Sunday school in Valley Stream, NY. Previously, I had attended an Episcopal church in the morning and a Pentecostal church in the evening; an interesting contrast to say the least.
The pastor, Rev. William T. Ward, Jr., of the Valley Stream Presbyterian Church had a profound spiritual influence on me. He taught my Communicants' Class and it was during that year I found Jesus as my Lord and Savior.
During high school I struggled between wanting to be a pastor and wanting to be a ballet dancer. I danced professionally while in high school. By my senior year I had decided that I wanted a career in dance. God had other plans for me, for right before my audition for Julliard I dropped a hot iron on my ankle and tore the ligaments so badly that I was told I would never dance again. I then attended Bloomfield College and Seminary since I had decided to become a pastor. When I got to Bloomfield, I discovered that females could not be pastors but could be Christian Education Directors.
Needless to say, I did not graduate from college because I married at the end of my first year and went to work so my husband could finish college. We had four children and I was a stay at home mom. I became very active in our local Presbyterian Church: taught SS, advisor to the Sr. High Youth Group, Women's Association (leader circle and study, officer), Officer in Mariner (couples group), a deacon, an elder and more.
In the meantime, I had returned to college part-time and had received a BA in elementary education, a MA in reading from Rowan University, and an Ed.D in Psychology of Reading from Temple University.
After earning my BA, I taught various levels of reading in public and private schools and on the college level. I continued to be active in church but after 27 years of marriage went through a divorce. I remarried a few years later.
During many of these years, I felt that something was missing from my life. I had a wonderful family, home, job, and a good church family at First Presbyterian Church of Hamilton Square, NJ. I was also active in the New Brunswick Presbytery and the Synod of the Northeast, so what was wrong with me. One day I realized that God was still calling me to be a pastor, so I decided to take an early retirement at age 60, and attend seminary. Princeton Theological Seminary was very close to my home so I could commute.
When my husband saw me filling out the application, he asked what I was doing and I told him that I was going to go to seminary. His response shocked me; he said, "Over my dead body." Well that was that, I throw away the application for one divorce was enough, I didn't want or need another one. I guessed that I had misunderstood God. About six months later my husband suddenly died; I guess God had plans for me although I did not see it immediately. After my husband's death, I entered into a very dark period. I had no focus; it was worse than when my first born infant son had died. After a number of months, I began to emerge from the darkness when my youngest son broke his leg. I had to go to Virginia to take care of him and his stepson as his wife worked. One day while in VA, I heard a voice as clear as a bell say to me, "Now what is your excuse?"
Needless to say, I was shaken and immediately applied to seminary. While waiting to hear from them, I realized that I was nervous about returning to school at the age of 62 and with some health issues. Princeton did not permit part-time students so it was full-time or nothing. Could I do it? Could I learn Greek and Hebrew at my age? The Rev. Dr. Joyce Emery, the EP at presbytery, talked to me and told me about the Commissioned Ruling Elder (CRE) program. She wanted me to consider it for she felt that I was the right person with stamina and determination to "buck the system." The New Brunswick Presbytery had no English speaking individuals in the CRE program, as most of the ministers felt that only a Pastor of the Word and Sacraments was acceptable.
After much prayer, I decided to apply and enter the CRE program. Most of my courses were taken at Dubuque Theological Seminary on-line. I was also required to complete a one year internship at two separate churches, six months at each church. One of the churches was small and the pastor who has served that church for 50 years decided to retire. The session approached COM to have me commissioned to their church, Miller Memorial Presbyterian Church in Monmouth Junction, NJ. I served that church until my husband, Max and I moved to Ocala, FL in 2009.
We moved to Ocala because I believed God was calling us to live there. When we moved, I had no idea what God's plan was for me but I was ready to do God's will. In 2010, I was asked to preach a few times at the First Presbyterian Church in Reddick. In 2012, the Rev. David McChesney, the pastor, asked me to preach twice a month, so I asked him to talk with Session about having me commissioned to the church so I could be more useful. I was commissioned in June of 2013. In April of this 2014, David decided to retire, so the Session asked COM to approve me as the pastor and moderator of their Session.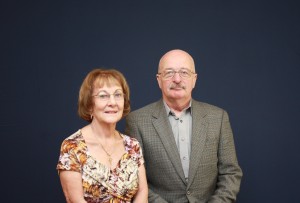 I believed God has called me to Reddick. It is a small congregation of about 16 members. For a small church, their outreach program is very extensive and amazing. The love within the congregation is all-embracing and can be felt by all. The Holy Spirit is active in this small church and its presence can be felt.
God has blessed my life by giving me a wonderful supportive husband, a loving family, and Spirit filled loving church family. Thanks be to God.