Montgomery Day, March 10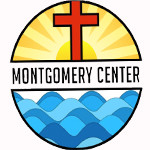 As voted upon, Montgomery Day has moved to March 10, 2019. Montgomery Day was established 3 years ago as one of the few special offerings specific to our presbytery. We encourage your congregations to learn about MPCC programs, including Summer Camp, and to provide an offering to support Montgomery. In years past, we have celebrated Montgomery Day presbytery-wide in June. Recently, we realized that moving it to earlier in the Spring allows us to kick off the year with enthusiasm and support for our adult programming, retreat planning, and Summer Camp. If you would like to have someone from the Montgomery Board of Trustees or staff attend your service for a Minute for Mission on March 10, please let us know as soon as possible at lexi@montgomerycenter.org or maurie@montgomerycenter.org. 
As we move forward as a sister organization to the presbytery, we are working to separate our financial and accounting systems from theirs. As such, we are asking that any personal contributions made for Montgomery be directly addressed to Montgomery. Contributions can be made online at www.montgomerycenter.org/donate or sent to 88 SE 75th Street, Starke, Florida 32091.