By: Previn Moore, Associate Director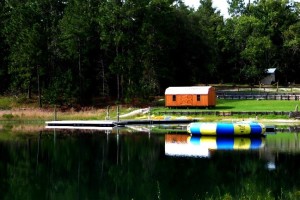 Montgomery Presbyterian Conference Center is really thriving. We've had wonderful attendance with over 200 campers so far this summer who have come from all over the United States, and even as far as Korea.  We intend to keep growing, and for that number to get significantly larger through the years.
We have offered many popular camps this summer.  Our water camp ends with a trip to Wild Waters park, and Camp Jam encourages musically inclined children to learn about God while having the chance to explore and enhance their musical abilities in new and exciting ways.  At Culinary Camp, children come together to learn various cooking methods and prepare a meal for their friends and family and the end of the week.  Other camps we've offered are Counselors in Training (C.I.T.) and Leaders in Training (L.I.T.).  We also offer a three-day Explorer camp for young children who might not wish to spend too much time away from home.  Perhaps one of our more interesting camps is Power and Light, where night owl campers get to stay up till 2 am and sleep in until 10 am, allowing them to experience nighttime activities.  Lastly we offer a three-day Family Camp which occurs during the 4th of July weekend, carnival and all.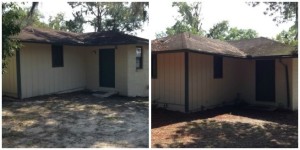 On top of all the many things going on here at Camp Montgomery, we are also making progress on our Adopt-A-Cabin Program.  Two more cabins have been recently adopted and painted.
On a completely different topic, in honor of the 450th birthday of the St. Augustine community, Senior Adult Ministries presents Fall Fest!  We invite you to Montgomery Presbyterian Center on Thursday, October 1, from 9 a.m. – 2 p.m.  Dr. Israel will be giving a presentation on Fort Mose following a worship service.  Come and celebrate the rich history where our wonderful presbytery resides.

To wrap up, as you can see, we have so much going on here at camp, and with each passing day, we're only improving.