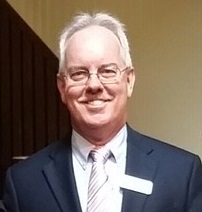 I was in worship recently at Marion Oaks where we did one of my most favorite things in the life of any church. We ordained and installed elders, we laid our hands on children of God and set them apart for ordered ministry in the Church. I have done that work many, many times with both ruling and teaching elders and it never ceases to be such a thrill.
But Marion Oaks was different. A class of new elders being installed indicates that a class of current elders will be rotating off of the session for a season. That too is a time for celebration of the gifts and skills that someone has shared with brothers and sisters in Christ while serving on the session. At Marion Oaks, the Rev. Cheryl Gans asked the children to come forward for a time of special worship for them (as many of our churches do each Sunday) and then she asked the three elders rotating off of the session to come and stand in front of the children.
Now, we had about a dozen children that morning, of every age and gender, and they have all been a part of the life of the Marion Oaks church through their young lives.
It was apparent also that the session members knew these children well and that the children knew the elders of the church. Cheryl asked each of the children to say a word to the session members rotating off, and handed the microphone to the first child. Each child shared a memory of some way in which one of the elders had touched his or her life, and it was such a touching moment that I confess to wiping a tear or two, both of happiness and laughter at their obvious love for each other.
That is what I want to happen when I rotate off of whatever position I am in. I want the children to stand before me and tell me that I have impacted their lives in some positive way, and by that I mean the children of God. I think every ruling elder, teaching elder, deacon, Sunday School teacher or candlestick maker can learn from these children at Marion Oaks.
So whenever you have a congregation of elders laying their hands on you in ordination or installation, remember the children whom you have been called to serve, even as you remember the God that has called you. Our unity is in Christ, the head of the Church.
Peace and grace
Steve