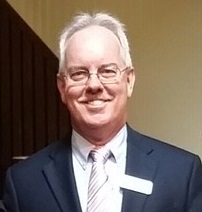 Greetings neighbors in the community of the Presbytery of St. Augustine,
Two things are ongoing and exciting in the Presbytery of St. Augustine these days, besides the wonderful and ordinary work that we all do daily as we serve Christ together.  Your Discernment and Design Steering Committee is busily at work analyzing the input it has received from around the presbytery and the members are pointing toward reporting to you about their work at the May presbytery meeting.  They are listening, recording, and discerning where we are as a body and where we believe God is leading us right now.  It is fascinating work.
And second, your session will soon receive a communication from the Committee on Ministry about the 2016 version of Holy Listening.  The results of our visits to every session last year will be posted on the website and you will want to see what your neighbors and friends have to say about their ministry and our common work (okay, so circumstances beyond anyone's control kept six of our sessions from receiving a visit, and we hope that will be rectified in 2016). The visits in 2015 were fruitful and we hope to build on that relational process going forward.  The information was surprising and not surprising at the same time, because the work of Christ's Church goes on as it has for generations.
Whew!
And then I ask myself, what does Holy Listening look like?  Cindy and I were at the mall on the Martin Luther King, Jr. holiday.  As you might imagine, it was crammed on a pretty January day; school was out and parents were off work.  We stopped at the food court to grab a bite to eat and sat next to a large group of young folks who looked pretty unremarkable at first glance.  Just a group of teenagers, out of school, wearing wonderfully creative hairstyles and some body art, but nothing out of the ordinary in 2016.  As an old dude, sometimes I try to sit away from the young crowd, more because of noise than anything else, but there were not a lot of free tables, so we sat.
And then I noticed.  They were all signing.  I had no real context about who these young people were, but I saw their conversation taking place and I noticed how they talked to each other.
As you can imagine, you must pay attention when someone is signing or you miss what is being said.  It was not a surprise, therefore, that when two of the girls were talking to each other they looked directly at one another and communicated with their hands.  What was fascinating to me was that every single person at the table was completely focused on whichever person was talking at the time.  No one turned away, no one was on a cell phone texting or playing games, no one left the table and every word that was signed was absorbed by everyone at the table.  I cannot ever remember seeing an entire group of people more tuned into a conversation, and I was fascinated and in awe.
I asked myself, when I am in conversation with someone do they feel like I am as engaged as those young people were with one another? Or do they think I am in some faraway place from which I only occasionally come back into a conversation when it is my time to talk?  I wonder.  I wonder what a presbytery meeting, a committee meeting, a session meeting would be like if everyone at the table were raptly paying attention to the speaker so as not to miss a single word.  I believe that is what we are called to as Christians, to care for others and to really listen to discern God.
Holy Listening! Discernment and Design!  I pray that we will all share what is important to us about being the Church of Jesus Christ in this season of our lives, and that everyone will pay attention to our every word.
Peace and grace,
Steve