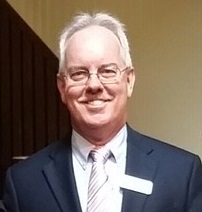 To all of my good friends and colleagues in ministry, teaching and ruling elders, deacons and educators and members of the churches of the Presbytery of St. Augustine,
I am honored and blessed to be able to wish all of you a Merry Christmas 2015, as together we serve our risen Lord Jesus Christ.
I am reading through a book of Daily Thoughts for Advent written by my friend Dudley Weaver from Memorial in St. Augustine, and the idea of waiting is very much on my mind this year.  I was challenged this past year to teach, and then later to preach, on the Parable of the Talents which is a story about waiting for the return of the master.  As we entered Advent, a time of waiting for the baby to be born, it strikes me that waiting is so key to our Christianity.
This Advent book has 23 lessons on waiting and not one of them says "be patient, just wait."  They do not teach impatience but they do teach that our activity while we wait is how we live out our faith.  We will wait and we will celebrate, and then we will be about the work that the baby in the manger expects of us. 
2016 is full of promise of a new day in the Presbytery of St. Augustine.  The Discernment and Design Team is up and running and gathering information, with much more interaction with our committees planned in January.  Fresh new faces are joining all of our committees, and the excitement of what God will have us accomplish as the people of God needs to be nurtured by us all.  The work of Christ's Church that we do together as a part of the mission of God is what defines us as Christians and as Presbyterians.
And in the meantime, we wait.  Knowing that God is in the waiting, and that God is out ahead of us, calling us to come and work as we wait.
Peace and grace,
Steve