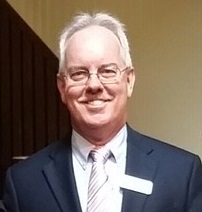 Greetings neighbors and friends, in the name of the one whom we worship this Sunday, Christ the King!
We held our staff meeting yesterday at the offices of your presbytery, and in preparation for those meetings I always pray through the list of churches and teaching elders so that we might share concerns together and multiply our prayers for you all.  In our conversations during the staff meeting, we spend most of our time praying again through those lists as we serve you in your own contexts.  It is a humbling exercise and it is equally humbling to see how many of our folks need our prayers (which is, of course, all of you and all of us.)  We get reminded every time about the work of each of our congregations and church servants and how wonderful it is that God has called us all into ministry together. 
I also get reminded every time of the number of teaching elders, ruling elders called to particular service and ruling elders serving beyond the local church doing the work of the presbytery, the synod and the General Assembly.  Membership in the Presbytery of St. Augustine encompasses teaching elders serving local congregations, serving in validated ministries, serving while in an at-large status in a variety of capacities, and serving God as honorably retired members.  It includes members who work in Ocala, who live in Gainesville, who serve the Church of Jesus Christ in Jacksonville, and who have found their calling to ministry in places like Perry and McIntosh and Crescent City and Fernandina Beach.  And it includes ministries to God's glory in Korea, Wales, Puerto Rico, San Diego, Wyoming, Alaska, Minnesota, Oakland, and Westminster Woods.  We are blessed with a wealth of gifts and experience in this presbytery and I pray that each of you might discover good friendships among your colleagues.
I am reminded also how rewarding the work can be in our presbytery beyond the local church.  Many of you know that I began the journey to presbytery leadership in Greater Atlanta, serving on the commission to save and revitalize the camp and conference center of that presbytery.  It was a tremendously rewarding experience where I met some of my best friends in the church.  We have many folks like that, ruling elders in local congregations, who give of their time and energy to the work of your presbytery and the stories I hear from them about friendships beyond their every Sunday setting are wonderful.  I am grateful to all ruling elders who see the value in serving the larger church, and who embrace that work, and I pray that many others of you will seek out opportunities to serve as well.
As the Christian calendar winds down this Sunday and we look forward to Advent, please join with us as you come to your own time of prayer for everyone who serves the Church in this presbytery.  God has blessed us mightily and our response must be to bless others.
To God be the glory,
Steve