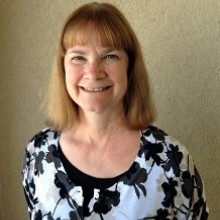 Brothers and sisters in the Presbytery of St. Augustine,
The day after I returned from the Polity Conference and Fall Meetings in Louisville, I saw a woman wearing a tee shirt that read: "I'm smiling because I have no idea what's going on." There's a lot of humor and truth in that saying!
On the other hand, I had a lot to smile about after immersing myself in the topic of "what's going on" in PCUSA faith communities throughout the United States and around the world.
This was my second season of fall meetings. Though it doesn't have a very exciting name, the "Polity Conference" is a gathering of mid-council leaders and the staff of the Office of the General Assembly. It is a time to learn about polity issues, share common concerns, discuss the current state of the church, and discern our common life together. Before and after the Polity Conference, I took part in two other meetings: the annual meetings of the Association of Stated Clerks (ASC) and the Association of Mid-Council Leaders (AMCL).
I am so grateful to the Presbytery of St. Augustine for the opportunity to learn and grow while being in fellowship with sisters and brothers from so many different places. I want to share with you some of the highlights of my experience:
Worship – the first evening's worship began: "The Lord's unfailing love and mercy never cease, fresh as the morning and sure as the sunrise." We heard God's word and celebrated God's grace and love in worship each morning, evening, and sometimes at mid-day. As the new hymnal – "Glory to God" becomes more familiar, I am enjoying it more and more! We were inspired by the preaching of the gospel on multiple days and strengthened by the Lord's Supper.
Education – for me, the highlight of all the meetings was a nearly full-day presentation on the life and thought of Dietrich Bonhoeffer (1906-1945) led by Michael B. Lukens. (Rev. Lukens is a teaching elder and has been the stated clerk in the Presbytery of Winnebago since 1973!) Two of the notes that I wrote were: "we are co-partners with a dynamic God," and "Christian discipleship will mean obedience and also suffering – at some point." The next most intriguing program was a morning-long keynote by Phil Bergey that discussed trends in church and culture (I will say a little more about that below). In addition to these programs, there were workshops and programs on such diverse topics as convening great meetings, the proposed constitutional amendments, church dismissals, compassion fatigue, the purpose of mid-councils, and child protection policies.  I look forward to passing on some of this information in the upcoming session clerk workshop.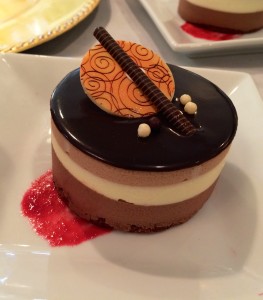 Fellowship – there were formal meals where we met, mingled and dined with other stated clerks, executives and staff members from all around the PCUSA. The conference left several unscheduled meal times where we could enjoy time with new friends at one of the restaurants in downtown Louisville. It is so helpful for me to get to know other stated clerks from Pennsylvania, Ohio, Alaska, California and many other places. I am still tempted by one colleague's invitation to spend a part of next summer building a church near the Bering Strait in Alaska! And I learned that there are a great variety of ways to organize a presbytery and to carry out the mission that God has planned for us.
Trends – Our keynote speaker Phil Bergey shared trends in church and culture, and at various intervals we were invited to share at our tables how these trends were (or were not) affecting the mission of God in our presbyteries and congregations. Some of these trends and questions raised were:
People and communities are increasingly mobile, which dramatically affects attendance and commitment
Social media is complex, and it is here to stay (especially for younger generations)
Bricks and mortar (a physical church plant or office location) are less important for some churches and presbyteries
Our denomination is aging, and budgets in many places continue to decline
The new Book of Order opens up lots of space for fresh ministry – are we entering this space?
What does it mean for the church that we live in a culture where people distrust authority, fear conflict, and cannot commit?
Some really good news: connections are more important than ever in culture and church: we are called to be relational as God empowers and equips our faith communities
God is with us always (even – and especially – when we can not see very far down the road ahead)
At the fall meetings, I remembered that "leadership is a faith statement." God is calling leaders in the church to be authentic, credible, and most of all humble. I know many leaders like this in the Presbytery of St. Augustine. May the Lord help every part of our community "grow in the grace and knowledge of our Lord and Savior Jesus Christ. To him be the glory both now and to the day of eternity" (2 Peter 3:18). Amen!
Peace + Joy,
Sandra
Cell/Text: 904-612-9766