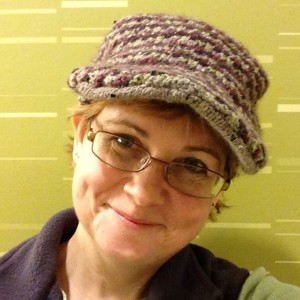 The Rev. Paige Porter-Buhl is the new stated supply pastor of the Covenant Presbyterian Church in Gainesville, Florida, beginning her service on April 6 (the Monday following Easter).
The road to Covenant was not what Pastor Paige (as she prefers to be called) expected. Ordained in 1993 and in a period where she was not serving in a church, she had planned to wait to get back into preaching after her youngest had gone off to college, some three years into the future. But at the request of the presbytery's Committee on Ministry, she agreed to moderate Covenant church's session once a month after its temporary moderator Drew Marshall relocated to another presbytery. She was delighted to find the session, in her words, to be "earnest people with good senses of humor and utterly committed to transparency."
After being asked to preach one Sunday, then again and again, Paige began to love the congregation of the Covenant church. Serving as its pastor became a desire, then a reality when she was asked to serve.
Paige sees spring as a time to "cultivate the hopes and dreams of the church." She has already begun executing her plan to reach out to each family in the congregation with a home visit in order to grow in relationship with one another.
During each week of the Easter season, the pastor and the congregation have celebrated the Lord's Day and the resurrection, as they make new memories to treasure in the seasons ahead.
Paige has a part-time contract with the church and also works as a senior software developer for Libera which provides highly-customizable case management software for the not-for-profit sector that can be used by persons with disabilities. Her husband Fred is the court technology officer with the part of Florida's court system that includes Alachua, Baker, Bradford, and three other counties. Their children Lyndal and Will attend high school in Alachua County. Some of Paige's other interests include reading, knitting, spinning, playing computer games with the kids, and (most recently) learning to play the alto flute. Most people who meet her would add, "and she likes to laugh."
Nestled in Gainesville, Covenant is a picturesque church with stained-glass windows and a thoughtfully-constructed memorial garden complete with fountain and abounding flowers. Its 68-member congregation enjoys welcoming visitors each week to their home of worship. Indeed, spring has sprung at Covenant Presbyterian Church!