By: Sandra Hedrick, Stated Clerk of the Presbytery of St. Augustine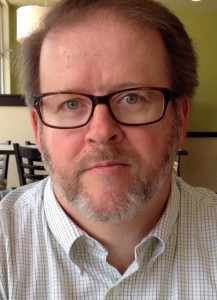 One of the things that I appreciate most about our new colleague in ministry is that he has a great (though often dry) sense of humor. Ironically, he describes God's sense of humor at the decision he once made to settle in to a lifetime teaching engagement at the University of Kansas. There, in his third college teaching position, Charles was Assistant Professor of Musicology until the summer of 2011. During his time at the university, he heard God's call to return to school at Union Theological Seminary. He had no idea that he and his wife Julia would be moving to Florida a few years later!
Grace Presbyterian Church is located just a little north of downtown Gainesville with a membership of over 100. Charles shares that since his ordination and installation in February of this year, he has been very pleasantly surprised by the diversity of the experience and backgrounds of the people of Grace. He senses that the congregation is "ready to move forward as a congregation, making our way towards being witness to the kingdom of God come near (Mark 1:15)." Grace is already a "welcoming church" looking for ways to be a good neighbor in its part of the community.
In addition to his love and knowledge for music, Charles is thoroughly enjoying the other aspects of his ministry at Grace. Once a supply preacher almost every week in the Richmond area during/after seminary, he finds that preaching to and receiving the response of the same congregation each week has been enriching and rewarding. He is getting to know the congregation through visits and mission together, and he has officiated at five memorial services.
If you ask him about his journey of faith, you will learn that Charles was born in Dublin, Georgia and was raised in a Southern Baptist church, with a profession of faith at the age of nine. He completed his Bachelor of Music degree in 1988 at Brewton-Parker College in Georgia, attended Southern Baptist Theological Seminary for a Master of Church Music degree, and then completed a doctorate in music history at Florida State University. It was in Tallahassee that he began attending First Presbyterian Church and was "caught" by the Presbyterians from that point forward. As he writes beautifully in his Statement of Faith presented at his examination for presbytery membership, Charles has found Presbyterian worship to be a time when "we celebrate and praise the God who creates and redeems and sustains us, we recognize and repent of our own sinfulness, we hear scripture taught, we sing praises and laments and joys in hymns and psalms and anthems and songs, and we get moved and called to go out and do Christ's work in God's world, bringing healing and hope and seeking justice and peace."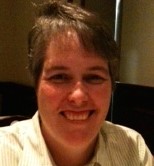 Charles' partner in ministry is his wife Julia. She works for the Florida Association of Insurance Agents, based in Tallahassee, via telecommuting. She is also a musician and a pianist. Just last month, Charles and Julia passed their 21st wedding anniversary. He describes his family as "rounded out (in more ways than one) by two very grand cats, Mickey and Pluto." Charles and Julia are used to living in a college town, but they are having a lot of fun exploring this one, bit by bit. When I asked Charles whether he can possibly remain a faithful Florida State alumnus living in the heart of Gator country, he said, "You better believe it!"