Donate to support youth attending Triennium! (Secure website)
Presbyterian Youth Triennium is a gathering for high school age youth from the Presbyterian Church (USA) and the Cumberland Presbyterian Church that occurs every three years.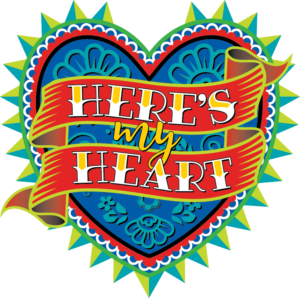 The 2019 event is July 16-20, 2019 at Purdue University. The theme for the 2019 event is "Here's My Heart".
Our presbytery has 29 youth (from seven churches) and 8 adults attending!  The group will travel together by bus on Monday, July 15 and return renewed (and probably a bit tired) on Sunday, July 21.
Here is a suggested packing list for participants:
Suggested Packing List
As our youth and adults prepare for Triennium, we offer this prayer (adapted from the Triennium Commissioning Service):
Holy God, through never ending streams of mercy, guide and protect our young people and their leaders as they prepare their hearts to attend the Presbyterian Youth Triennium. Tune their hearts to sing your praise and fill them with your wondrous grace. Transform their lives through this experience so that they may further build your Kingdom through their gifts and leadership. Through Christ, we pray. Amen.
Background on 2019 Presbyterian Youth Triennium
The theme of the 2019 Presbyterian Youth Triennium gets right to the heart of the matter. Drawing from the words of the hymn, Come Thou Fount of Every Blessing, "Here's My Heart" expresses our deepest desire to be part of something bigger and more beautiful than the tiny flicker of our own candles. It speaks of passion and identity. It speaks of purpose and action.
We invite young people and their adult leaders to come experience God's love in a way so powerful and compelling that they, too, are moved to say, "Here's my heart". And together we will learn what it means to serve Christ with our intelligence, energy, imagination and love.
Triennium Bulletin Insert for churches (added6/26)
Community Guidelines / Covenant
Online Triennium Participant Information Form Link
Presbyterian Youth Triennium website
www.presbyterianyouthtriennium.org