Healthy Pastors Healthy Congregations Seminar
Monday, July 15 at 6:00 p.m.
Orange Park Presbyterian Church
Would you like to receive $10,000 for student loan repayment, debt reduction, or a contribution to your BOP Retirement Savings Plan? The Healthy Pastors Healthy Congregations program may be for you!
The Healthy Pastors Healthy Congregations program brings a pastor and congregational leadership together to work toward financial sustainability by providing financial education and consultations to both the pastor and congregational leaders.
Click on the video link below to hear Pastor John Diller, Orange Park Presbyterian Church, share his experiences with the Healthy Pastors Healthy Congregations program.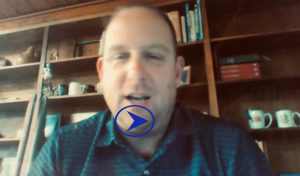 The success of the program rests on covenants among the pastor, the congregation, and the Board of Pensions. Each party promises to take specific actions that, together, will help build a brighter financial future. Pastors who covenant with their congregational leadership to complete the program receive individual financial counseling with Ernst & Young Employee Financial Services, a provider of independent, objective employee financial education and counseling. 
Qualifying pastors who complete the program receive a grant of up to $10,000. The grant may be used to reduce or eliminate the pastor's educational or other debt, or to boost personal savings in the Retirement Savings Plan of the Presbyterian Church (U.S.A.), a 403(b)(9) plan.
This is a great opportunity to help strengthen the financial health of you, your family, and your congregation. We strongly encourage you to learn more and complete the Covenant paperwork (available via the "Learn More Today" link above) with your session prior to attending the workshop.
Please RSVP to chris@staugpres.org so that we can plan for dinner. There is a limit of five congregations that can participate in this seminar, so act now! If there are more congregations interested in the program, an additional seminar can be added.
Healthy Pastors, Healthy Congregations Seminar
For Pastors and the Congregation's Leadership Team
Monday, July 15 at 6:00 p.m.
Orange Park Presbyterian Church
1905 Park Avenue / Orange Park, FL 32073