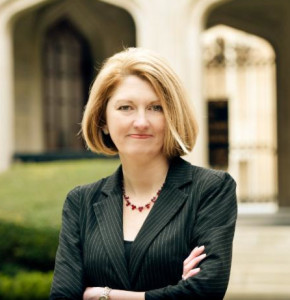 The Rev. Kimberly Hyatt, who has served congregations in our presbytery and now serves as President and CEO of the Cathedral Arts Project, recently shared two pieces of good news that we would like to pass along. The first is that Cathedral Arts recently received a Certificate of Excellence from the President's Committee on the Arts & Humanities as "one of the top arts- and humanities-based programs in the country." The second is that Cathedral Arts received a collective impact grant from the National Endowment for the arts. 
Cathedral Arts – which was launched in 1993 by a small group of individuals from St. John's Episcopal Cathedral – was one of only eight recipients of the National Endowment for the Arts grant. This $100,000 will be used to expand arts education programming through its Any Given Child initiative for students throughout Duval County.
"Our ministry benefits children and families with powerful improvements in self-reliance, confidence, and a sense of purpose," explained Kimberly when we asked her what this good news would mean for the community. "For many of the children and youth involved in our programs, the simple act of creating art or performing a musical or dance piece is a pivotal moment – the first time in their lives they have received recognition or praise for achieving something positive and beautiful. The arts offer a healthy form of expression, teaching coping skills that calm the mind, lift the spirit, and motivate children to succeed."
"The ministry of Cathedral Arts is one that serves others, aids others, and enables the ministries of others. In addition to the faculty we employ to use their gifts in direct ministry to the children, the children themselves come to believe in their own potential to make a productive contribution to their community. They find ways to encounter the Divine and to transcend the limits of their circumstances by focusing on that which lies within and beyond," shared Kimberly. The Duval County Schools Superintendent Nikolai P. Vitti was quoted in the news as being "excited" to learn of the grant and appreciative of the partnership with CAP and the Any Given Child Jacksonville program.
Kimberly is one of many ministers in our midst engaged in a "validated ministry" outside of the congregation. Before seminary, she was a newspaper reporter and then business lobbyist in Washington from 1987 until 1993. Following graduation from Princeton Seminary, she moved to Jacksonville in 1996 and served pastorates at South Jacksonville Presbyterian and Peace Presbyterian churches.