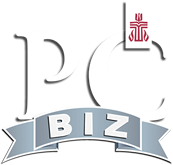 The General Assembly of the Presbyterian Church (U.S.A.) meets every other year, and the next meeting will take place in St. Louis in June of 2018. 
Serving as a GA commissioner or young adult advisory delegate is a wonderful and memorable experience. Please take a look at the application and consider whether you or someone you know is being called to serve the church in this unique way. If you have any questions, please call/write to Joe Rigsby at 904-480-0683(c) or jwr777pm@aol.com.   
The application deadline is August 15, 2017. Please fill out and return to Sandra Hedrick, States Clerk, at sandra@staugpres.org. Our representatives and alternates will be elected at the Fall Stated Presbytery Meeting in October so that we can report the names to the General Assembly by the December deadline.
About The General Assembly:
The General Assembly consists of commissioners elected by presbyteries. Half of the commissioners will be ruling elders, half will be teaching elders. Few will ever have been commissioners to the General Assembly before, but most will have served in one of the other governing bodies of our church: the session, which provides care and oversight of a local congregation; the presbytery, which provides care and oversight of a group of congregations; or the synod which provides care and oversight of several presbyteries.
It reviews the work of synods, resolves controversies in the church, is responsible for matters of common concern for the whole church, and serves as a symbol of unity for the church.
The General Assembly has several specific responsibilities outlined in Chapter 3 of the Book of Order. The assembly seeks to protect our church from errors in faith and practice, is responsible for assuring that the expression of our theology remains true to the biblical standards in our historic confessions. The General Assembly presents a witness for truth and justice in our community and in the world community. It sets priorities for the church and establishes relationships with other churches or ecumenical bodies.