Our Mutual Mission Team is very excited to announce that First Presbyterian Church of Fernandina Beach will be hosting PC(USA) Mission coworkers Rev. David Cortes-Fuentes and his wife, Josefina (Josey) Saez, in the months of June and July.
Rev. Fuentes and Josefina, who serve in Cuba, will be traveling throughout the Southeastern U.S. with First Fernandina Beach serving as their home base. They are available to visit congregations throughout the Presbytery of St. Augustine to help spread the word about the Presbyterian church in Cuba. 
Anyone who is interested in having them visit their church should contact Mutual Mission co-chair Diane Watkins.  She can be reached by email at staugmm@gmail.com.
Currently teaching New Testament and Greek at the Evangelical Theological Seminary in Matanzas, Cuba, Rev. Fuentes prepares ministers for Cuban churches, including the longtime PC(USA) partner church, the Presbyterian Reformed Church in Cuba.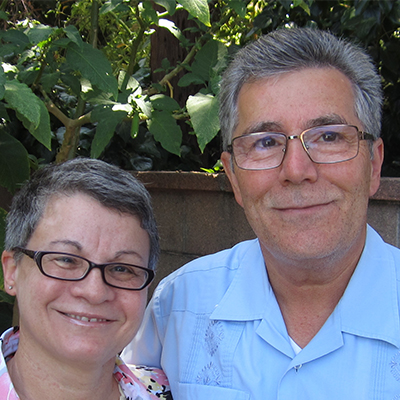 Mrs. Saez is assisting the Cuban church in Christian education efforts.
About Rev. David Cortes-Fuentes & Josefina (Josey) Saez
Prior to entering mission service, Rev. Fuentes served for four years as pastor of Iglesia Presbiteriana Hispana Emmanuel in Claremont, California. From 2000 to 2009, he was director of academic services and associate professor of New Testament at San Francisco Theological Seminary's Southern California campus. He also has been director of the Hispanic Ministries Program at McCormick Theological Seminary in Chicago and pastor of Ceiba Baja Presbyterian Church in Aguadilla, Puerto Rico.
Mrs. Saez came to mission service after serving for seven years as director of children's ministry at La Verne Heights Presbyterian Church in La Verne, California. From 2003 to 2007, she was interim director of Christian education for children and family ministry at Claremont Presbyterian Church in Claremont, California. She also has worked as a database manager, a college admissions office assistant, and a preschool teacher.