Community Presbyterian Church Has a New Pastor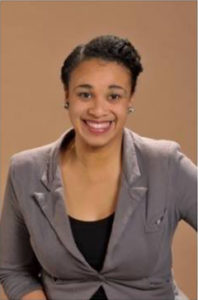 After a diligent discernment process, Community Presbyterian Church has called the Rev. Melanie Marsh-Baum as their new pastor (head of staff). Rev. Marsh-Baum is a graduate of Princeton Theological Seminary, a lifelong Presbyterian, and has deep roots in the Presbytery of St. Augustine. She was born and raised in central Florida, and grew up in Ft. King Presbyterian Church in Ocala. Melanie served the presbytery in numerous ways in her youth, including as a summer camp counselor at Montgomery Presbyterian Conference Center, and on planning teams for presbytery events. She has served the national church as part of worship, keynote and drama teams for Montreat and Triennium Youth Conferences.
Melanie's philosophy on life can be summed up in the quote by Jewish Rabbi Daniel Hillel: "I get up. I walk. I fall down. Meanwhile, I keep dancing." She looks forward to sharing her love of dance – as well as her love for PBS Masterpiece Theatre and all kinds of chocolate – with her new community of faith.
Melanie is married to Darrell Baum. They have three young children, Violet (8), Lena (4), and James (almost 1), who are excited to make new friends and explore new adventures as they return to the place they call "our homeland!"
Rev. Melanie Marsh-Baum will begin her service as pastor with Community PC on September 10th. Thanks be to God.
Welcome back to our Presbytery!